The 2020 Zephyr Epic Holiday Gift Guide
The holidays are fast approaching and it's already time to start thinking about all the gifts you need to get for friends and loved ones! Thankfully, the team at Zephyr Epic is here to make your holiday shopping experience as easy as can be. Behold, our 2020 holiday gift guide! Filled with helpful suggestions for card collectors of all kinds, our guide will ensure that you find the perfect gift for that special someone!
Pokémon
Pokémon Sword & Shield Vivid Voltage
The latest set for the Pokémon TCG is here and it features everyone's favourite electric mouse: Pikachu! Vivid Voltage is loaded with over 185 new cards, with new Galar Pokémon (including the Mythical Pokémon Zarude), eleven Pokémon V cards, and six VMAX cards.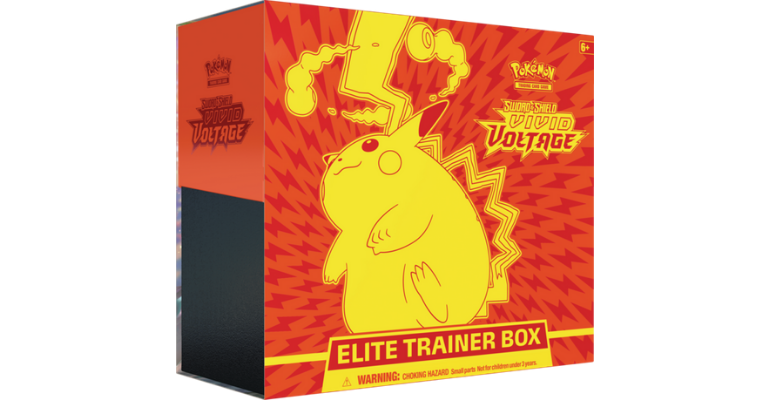 The usual lineup of Elite Trainer Boxes, Booster Boxes, 3-Pack Blisters, and Theme Decks will be available, but why not hold your own private prerelease party with the new Vivid Voltage Build and Battle Decks? Pre-orders are available now, so act fast to supercharge your holiday!
Browse the Vivid Voltage collection
__________________________
Pokémon Battle Academy
If you know a Pokémon fan who is new to the card game, the Pokémon Battle Academy is a great way to get them started.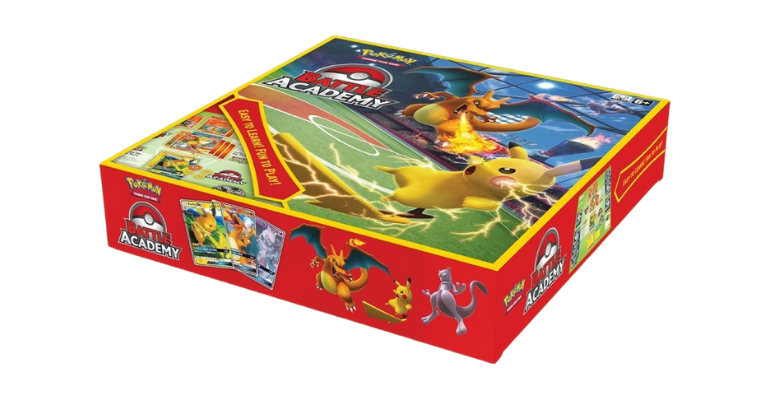 It comes with everything you need to play the game, including three decks featuring the ever-popular Charizard, Raichu, and Mewtwo. It's the perfect gateway to the world of the Pokémon TCG!
__________________________
Pokémon Trainer's Toolkit
And if you have a loved one who is ready to take the next step into playing the game competitively, be sure to check out the Pokémon Trainer's Toolkit.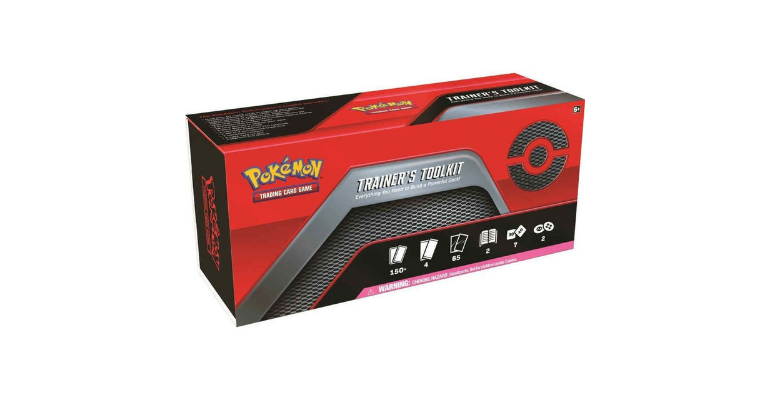 This box is loaded with more than fifty useful cards, including trainer cards, energy cards, card sleeves, and everything else you need to take your game to the next level. You'll also find a few exclusive cards inside, making it a great gift for collectors as well!
__________________________
Magic: The Gathering
Magic The Gathering: Zendikar Rising
Zendikar Rising is the latest big release for Magic: The Gathering. With a focus on adventure and exploration, this card set is filled with 280 exciting new cards, including a new Dungeons & Dragons-inspired Party mechanic and the much-anticipated return of Landfall cards and the Kicker mechanic.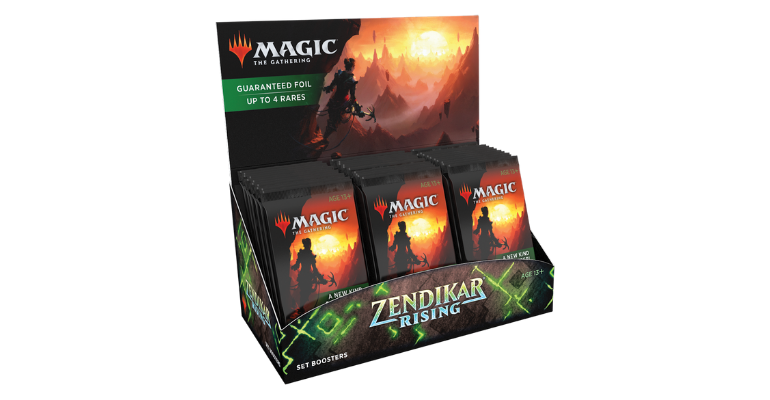 Get that Magic player you know started with a Zendikar Rising Commander Deck or Bundle, or load them up with a Draft Booster Box or the new Set Booster Box. And if you really want to spoil them rotten, Collector Booster Boxes are still available that offer a chance at the beloved and incredibly rare Fetch Lands cards!
__________________________
Magic The Gathering: Commander Legends
Want something fresh off the press? Commander Legends pre-orders are available for the late-November release! With a strong focus on the Commander version of the game, Commander Legends features 71 new Legends and useful reprints all geared towards playing Commander.
The set will include Commander Decks (of course) and Collector Booster Boxes, but for the first time in Magic: The Gathering history, Draft Booster Boxes will be available that were specifically made for Commander. If you know a Magic fan who loves to play Commander, you definitely won't want to miss out on this!
__________________________
Magic The Gathering: Arena Starter Kit
If you're a Magic player who wants to get a friend or loved one into the game, take a look at the new Magic: The Gathering Arena Starter Kit.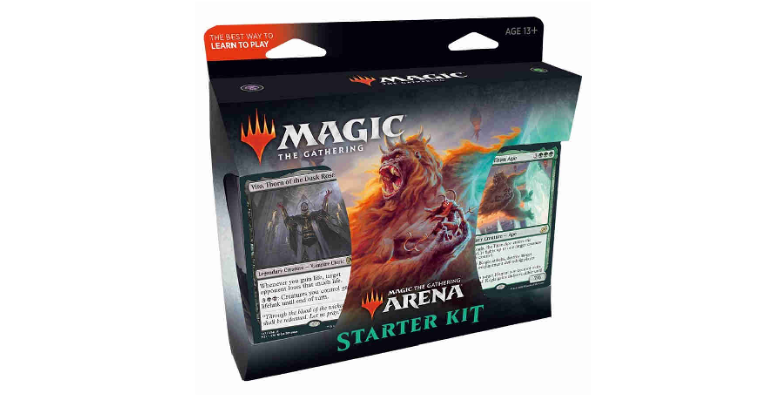 With two starter decks to play with and a code to use the same decks in Arena, it's a great way to get someone into the game.
__________________________
Yu-Gi-Oh!
Yu-Gi-Oh! Maximum Gold
Nothing makes a holiday more special than the gift of gold. Maximum Gold, that is! This new Yu-Gi-Oh! release brings back the cherished Premium Gold Rares, including new editions of popular cards like Droll & Lock Bird, Elemental HERO Stratos, and Apollousa, Bow of the Goddess.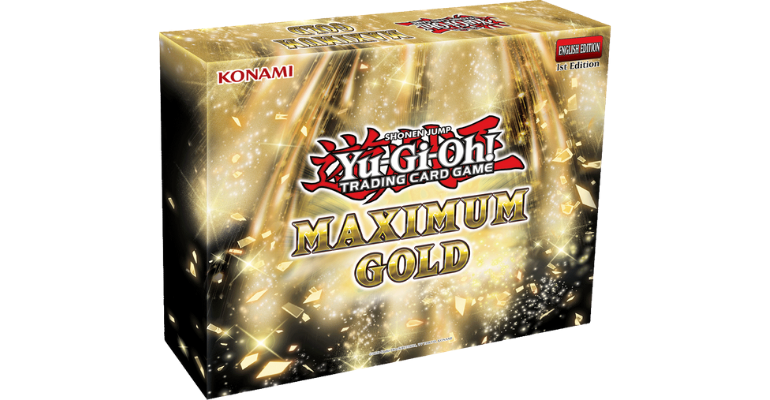 Plus, the set comes with special Gold rares that feature gold text in place of the usual silver, adding that little something extra to make this holiday one to remember. Pre-order now to make sure you get your hands on this precious holiday treasure.
__________________________
Hockey
2020-21 Upper Deck Series 1
NHL hockey may not be back until the New Year, but we've got something that can help. 2020-21 Upper Deck Series 1 Hockey is the biggest hockey card release of the year, thanks to Young Guns, the most popular rookie cards in the hobby.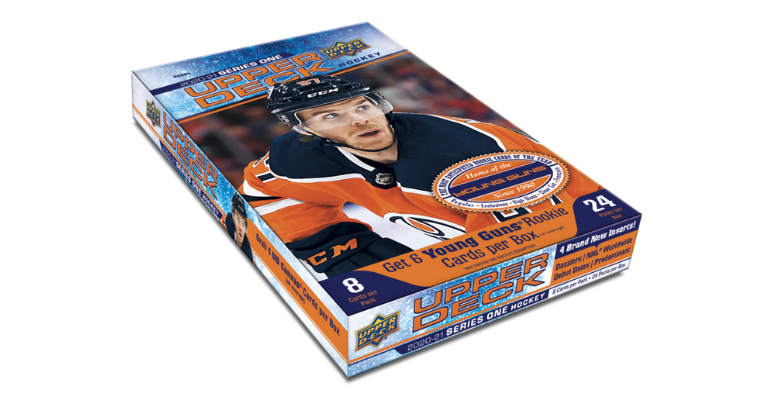 Not only that, but Series 1 is loaded with exclusive parallels, a variety of fun inserts, and even a chance at rare autographs and memorabilia cards. Be sure to pre-order your Hobby Boxes, Retail Boxes, Blaster Boxes, and Tins today!
Browse All 2020-21 Upper Deck Series 1
__________________________
2020-21 Upper Deck MVP
Know a hockey fan you think might be interested in building a hockey card collection? Then 2020-21 Upper Deck MVP is a great place to start.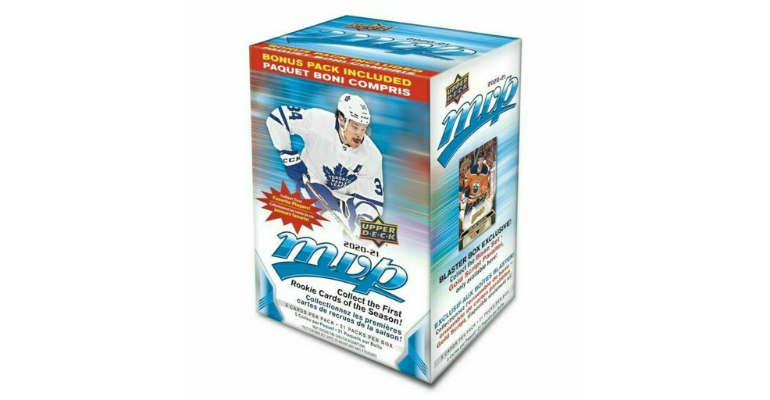 Affordable and filled with throwback inserts, signature parallels, and even a chance at autographs, MVP will bring a smile to any hockey fan's face. 2020-21 MVP Blaster Boxes fit nicely in a Christmas stocking, or get a 2020-21 MVP Retail Box to keep your hockey fan busy opening packs all day!
__________________________
2020-21 Upper Deck O-Pee-Chee
If the hockey fan you know is more old school, then why not introduce them to 2020-21 O-Pee-Chee?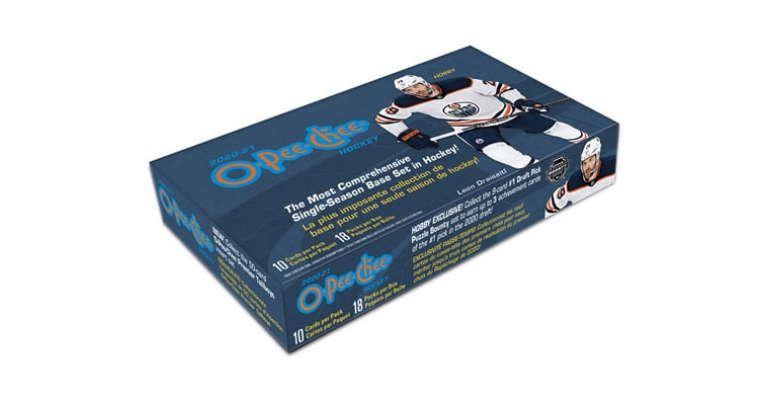 Featuring the largest base set in the hobby, O-Pee-Chee pairs current players with retro card designs, helping nostalgic collectors find new cards that still match that vintage look. Available in Blasters and Retail Boxes, or if you're looking for rare patch cards, check out the 2020-21 O-Pee-Chee Hobby Boxes.
View All 2020-21 O-Pee-Chee here!
__________________________
A Holiday Shopping Note
As you consider your gift options, please be aware that shipping will be slower this year due to the ongoing COVID-19 pandemic. We will do everything in our power to make sure your order arrives when it's supposed to, but note that the earlier you make your order, the more likely it arrives in time for the holidays! 
Can't find the right thing for that special card collector in your life? The staff at Zephyr Epic can help. Feel free to contact us for more gift ideas and advice. We're sure we have the perfect item to help make your holiday a fun one.
Is there a particular item you're eyeing for your own holiday wish list? Let us know in the comments below and, as always, thanks for reading!