Recapping The 2020 NFL Season So Far
We are at the midway point of the NFL season and what an exciting season it's been! Full of surprises, upsets, and of course, some fantastic football games. There has been a lot happening this year, and in case you've been too busy collecting football cards to fully pay attention so far, we're here to catch up on the major happenings around the league!
Standings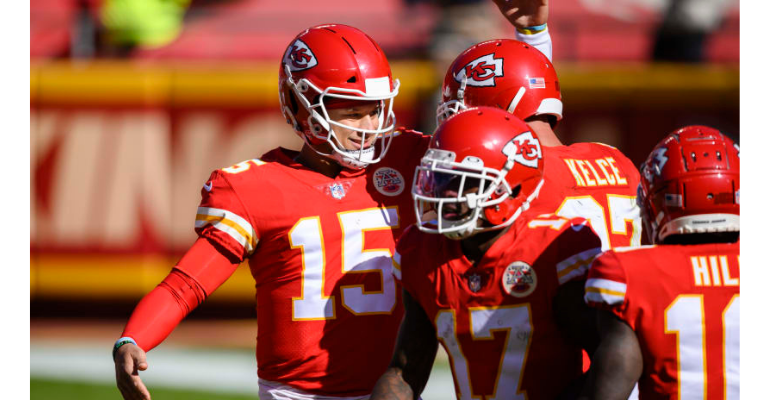 First, some obvious Super Bowl contenders have emerged. The Kansas City Chiefs have picked up right where they left off after winning the Super Bowl back in February (feels like it was a hundred years ago, doesn't it?), leading the AFC West with an 8-1 record. The Pittsburgh Steelers, however, are still the team on top with their surprising unblemished 8-0 record. Their AFC North rivals, the Baltimore Ravens, aren't too far behind them at 6-2. And in the AFC East, it looks like all it took was getting Tom Brady out of the division for the Buffalo Bills to finally shine. Over in the NFC, the Seattle Seahawks continue to sit on top of a tough division, while the New Orleans Saints look to be giving Drew Brees one last big playoff run before retirement. And Aaron Rodgers is having fun playing football again as he continues to guide the Green Bay Packers towards NFC North dominance.
There have been some pleasant surprises as well in the first half of the season. Cleveland Browns fans, only a few years removed from their 0-16 season, can now actually enjoy Sundays as their team stays competitive for a playoff spot at 5-3. The Las Vegas Raiders may not be able to host many fans in their new stadium, but they're at least giving the fans at home something to cheer for with their winning record. The Miami Dolphins also seem to be benefiting from the departure of Tom Brady from the NFC East as they now sit at second place in the division, and Kyler Murray of the Arizona Cardinals is showing that the early buzz about him wasn't misplaced.
After the obvious contenders and pleasant surprises come the teams where we still haven't seen enough to know how good they are. The Tennessee Titans had a great start to the season, but their defense leaves much to be desired. Conversely, the Indianapolis Colts defense is lights out, but Philip Rivers still seems to be figuring things out on his new team. Speaking of new teams, the Tampa Bay Buccaneers have shown signs of Patriots-esque efficiency when new quarterback Tom Brady looks settled in, but that has yet to come consistently enough to make them proven contenders. The Los Angeles Rams seem to have bounced back from their disappointing season last year, but they're fighting in the tough NFC West. And after a surprising 5-1 start to the season, the Chicago Bears have lost three straight games without seemingly any answers on how to right the ship. These teams will need to find more consistency if they have any hopes of making the playoffs!
There are a couple teams that may not be playoff-bound this year, but are still showing some promise their fans can feel happy about. And that largely has to do with rookie quarterbacks looking like future superstars. Joe Burrow of the Cincinnati Bengals and Justin Herbert of the Los Angeles Chargers have been great so far, putting on a show every week for the long-suffering fans of both teams. If either the Bengals or Chargers can start putting the right pieces around these guys, we could be looking at new contenders in the next couple years.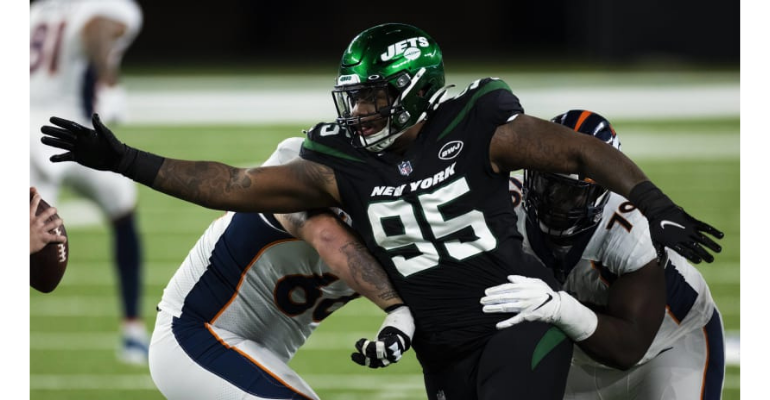 If you've been watching any football at all this year, it should come as no shock to you that the New York Jets are a complete disaster. They are winless at 0-9 and at the bottom of pretty much every ranking. There have been a lot of bad Jets teams over the years, but this year's edition is quite possibly the worst. The only bright side is that they're currently in the lead to get that coveted 1st overall pick in the 2021 NFL Draft (hello, Trevor Lawrence!). Meanwhile, the entire NFC East is struggling as none of the four teams seem even remotely interested in having a winning record. Oh, and the Jacksonville Jaguars stink again, but what else is new?
Storylines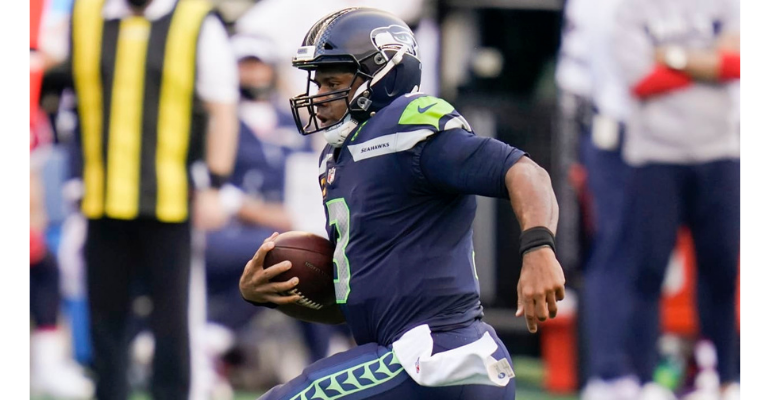 Every season, a few players emerge with a big spotlight on them. We've already mentioned hotshot rookies Joe Burrow and Justin Herbert, but when it comes to veterans, nobody is grabbing more attention than Seahawks quarterback Russell Wilson. The Seahawks live and die by his play alone and he's been making a strong case for the league's MVP award since Week 1. Reigning Super Bowl champ Patrick Mahomes isn't to be outdone, of course, keeping his Chiefs on track to win another championship. And then there's Tom Brady, playing for a new team for the first time since his rookie season (which was twenty years ago, by the way). The Buccaneers have been pretty hot-and-cold so far, so can Brady keep the ship afloat enough for a playoff run? 
Coaches often get a lot of attention, too, although it's usually for all the wrong reasons. Adam Gase continues to serve as the Jets head coach, but as loss after loss continue to pile up, his seat couldn't get any hotter. Matt Nagy of the Chicago Bears is likely feeling the heat too, as his team watches their unexpected 5-1 start to the season evaporate. And then there's a name we don't normally expect to see listed here: Bill Belichick. Granted, it's not that he's in the hot seat just yet. The man is considered by many to be the best head coach of all time and he's won six championships for the New England Patriots (the most recent just two years ago). But as the team struggles to stay competitive after the departure of Tom Brady, questions will start to be raised about how much Belichick's legacy is due to his former quarterback.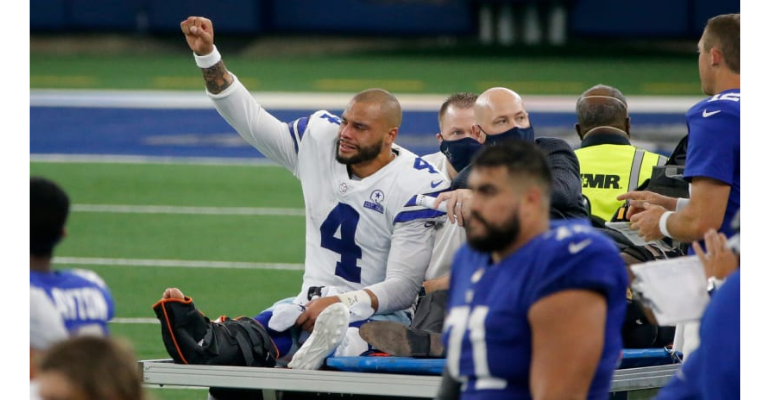 Injuries are always an unfortunate reality in an NFL season and this year is no different. Some of the most notable ones include Dak Prescott going down with an ankle injury, which effectively ended the season for the Dallas Cowboys. Saquon Barkley's knee injury did the same for the New York Giants. Losing Odell Beckham, Jr. for the season will make the Browns' attempt to stay in the playoff hunt that much harder, and Tarik Cohen's hurt knee makes a struggling Bears offense even more toothless. Championship teams are frequently teams who dodge the injury bug, so fingers crossed this list doesn't get much longer as the season rolls on.
Of course, COVID-19 is having its effect on the NFL season as well, as outbreaks continue to occur sporadically in team locker rooms. The Tennessee Titans had a bad outbreak early in the season, forcing some games to be postponed, but they seem to have sorted that out for now. The Oakland Raiders, on the other hand, were punished by the NFL with heavy fines and the loss of a draft pick for repeated violations of the league's COVID policies. Teams now have to walk on eggshells as any player can unexpectedly announce that either they or someone they've been in direct contact with has been diagnosed with COVID-19 and will be forced to miss playing time. The league-leading Pittsburgh Steelers are the most recent victims, losing several players (including Ben Roethlisberger) just before this Sunday's game against the Cincinnati Bengals. These are unprecedented events happening in an unpredictable year, and it is yet to be seen how great an effect COVID-19 will continue to have on the NFL this season.
Looking Forward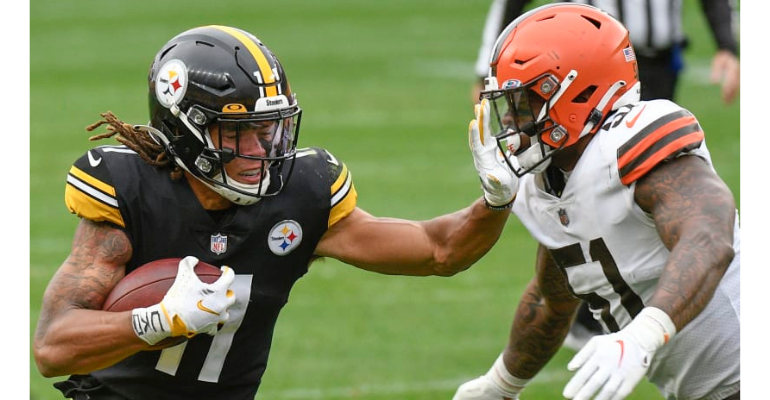 We're now in the second half of the NFL season, which means it's make-or-break time for many teams. Every win is crucial to getting into the playoffs and with clock winding down, no team can afford to lose. It's going to take everything these teams have to cross the finish line, and it's going to be fun as heck for us to watch!
Football cards sell out fast and can be pretty hard to get your hands on. But if the action of this season has you craving some chrome, we still have 2020 Panini Mosaic Football Multi-Pack Boxes. Order now before they're all gone!
Which NFL team has been the biggest surprise this year? Let us know in the comments and, as always, thanks for reading!