Introducing The Flesh And Blood TCG
Zephyr Epic is thrilled to announce that we now carry products for the Flesh and Blood trading card game! This recent TCG has been growing in popularity over the past few years and now you can find many of the game's sets for purchase at our store. But if you don't know much about Flesh and Blood and would like to learn more, read on to find out what makes this new addition to the TCG world so exciting!
The History of
Flesh and Blood
Flesh and Blood got attention right away upon its release in October 2019. Developed by Legend Story Studios, this game was created with a unique focus on in-person play, as its creators believed that a significant aspect of trading card games is their ability to bring people together through a shared hobby.
Unlike other trading card games that focus on digital play, the creators of Flesh and Blood wanted their game to be played exclusively in-person, as this would encourage more business for local hobby shops and help cultivate community among players. They also saw value in trading cards being physical objects that are possible to damage, making them more valuable to collectors than their always-pristine digital counterparts.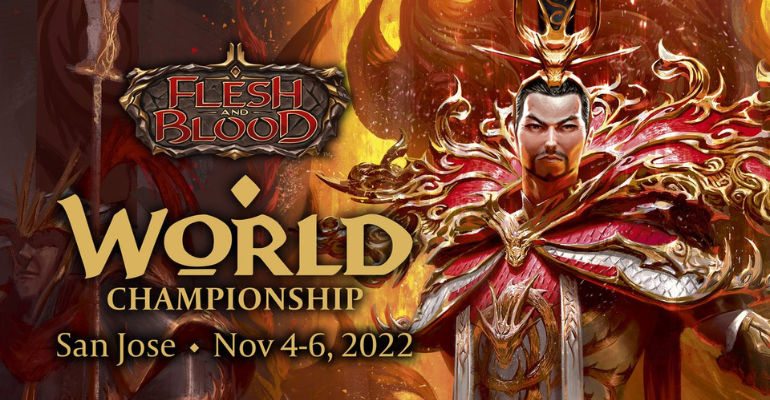 One of the most exciting moments in the short history of Flesh and Blood was the first World Championship tournament, which took place in San Jose, California, in November 2022. With an impressive 364 players participating, this tournament highlighted the growing popularity of the game and the community of players that it has fostered.
Playing
Flesh and Blood
The game is centered around a battle between your hero card and your opponent's. Each hero card has a life total, and the objective is to reduce your opponent's life total to zero while protecting your own hero from damage. Each hero also has a type, and you can only use cards in your deck that are compatible with that type.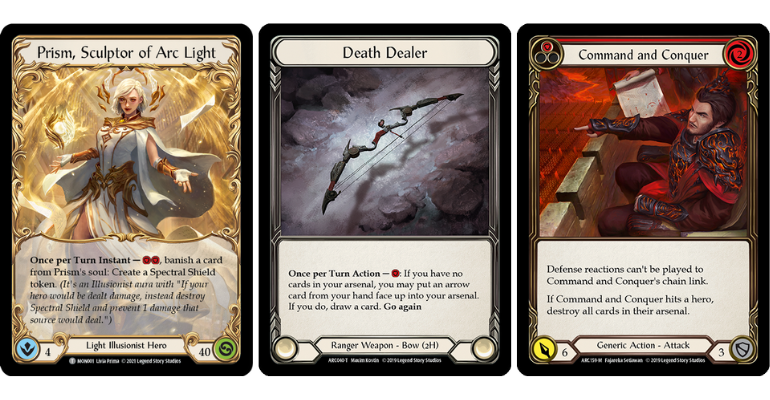 There are three categories of cards in "Flesh and Blood": hero cards, weapon and equipment cards, and action, attack reaction, defense reaction, and instant cards. The action, reaction, and instant cards often have a resource point cost to play, and you generate these points by "pitching" cards from your hand on your turn. Each card is worth a certain number of resource points when you pitch them. Once your turn is over, the pitched cards go to the bottom of your deck, so you can still use them later.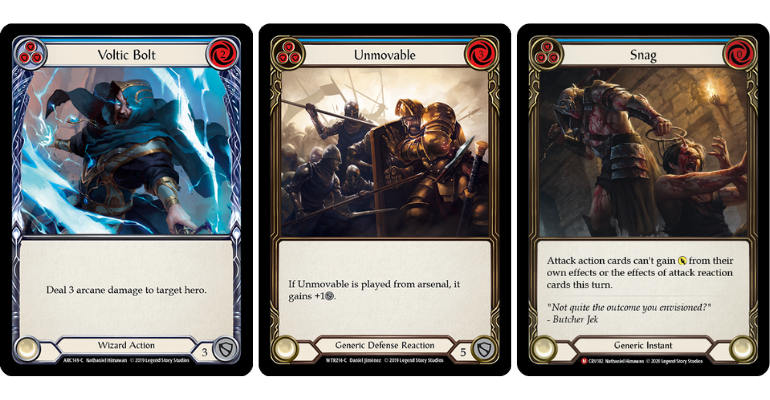 To attack your opponent, you can play either a weapon, equipment, action, or instant card on your turn. Your opponent then has a chance to counter with their own weapon, equipment, or action card. You can then each add reaction cards to further increase your attack or defense power. Once the reaction cards are played, the defending hero takes damage equal to the difference between the attack power and the defense power, if there is any. This entire process is called the Combat Chain.
Flesh and Blood can be played in seven different formats, which allow variations of the rules such as deck sizes, card limits, and number of players. There are five Constructed formats and two Limited formats. Whether you're a seasoned trading card game player or a beginner, Flesh and Blood offers a diverse set of exciting and engaging experiences for all players.
Buying
Flesh and Blood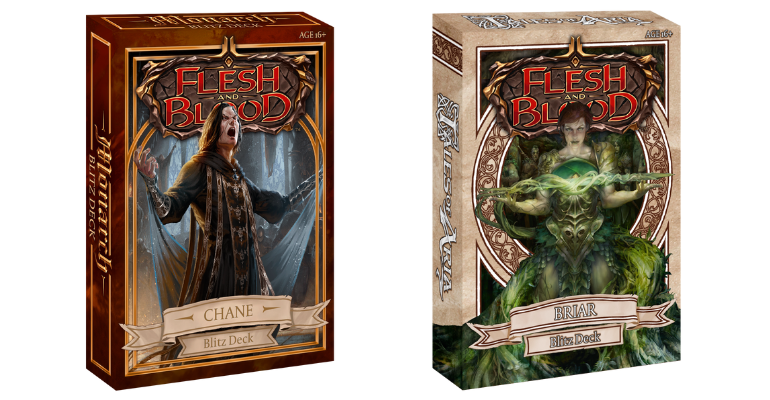 When it comes to Flesh and Blood products, there are a few different kinds to choose from. Blitz Decks are ready-to-go decks designed for Flesh and Blood's Blitz format. These decks are perfect for casual games or for players who are just starting out and want to learn how to play. They come pre-constructed, so players don't have to worry about building their own decks, and they offer a great way to get a feel for the game's mechanics and strategies.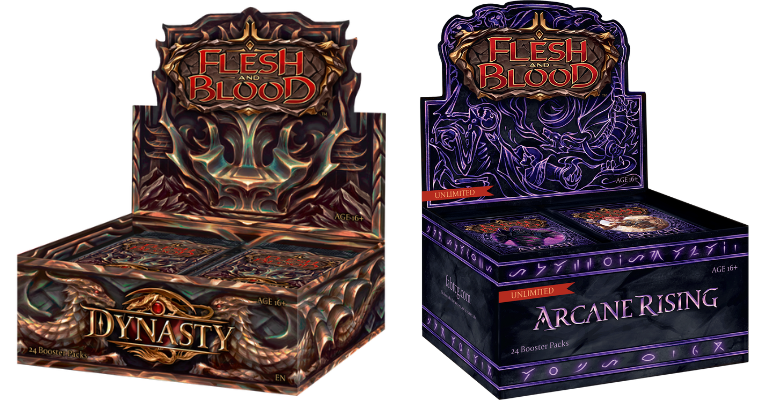 Once you're ready to fully dive into Flesh and Blood, boosters boxes are what you'll need to build your collection. Booster boxes contain packs of cards from a specific set, which players can use to build their own decks. 1st Edition booster boxes are the first printing of a set, which makes the rare cards inside more valuable for collectors.
For players who are looking for specific cards to complete their decks, "Flesh and Blood" also offers the same set in booster boxes marked "Unlimited." These cards are reprints of previously-released sets, making them more affordable than the 1st Edition versions. While these cards may not be as valuable to collectors, they are useful for players looking for specific cards to enhance their decks.
In Conclusion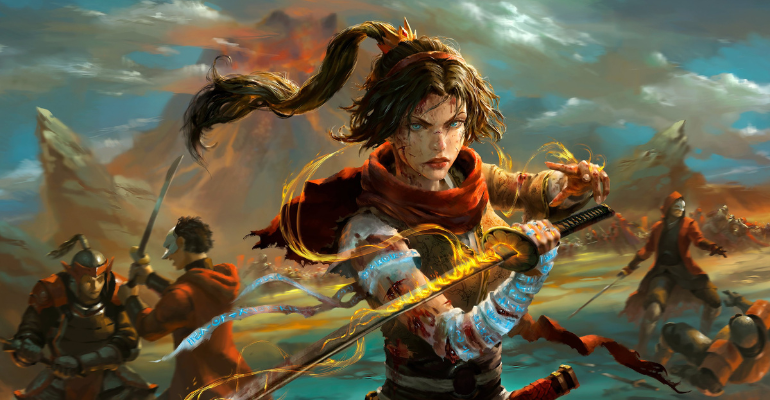 Flesh and Blood is a refreshing breath of fresh air in the TCG landscape and we are excited to finally offer Flesh and Blood products at affordable prices right here at Zephyr Epic. Whether it's trying things out with a couple of Blitz Decks or diving right in with a booster box or two, we hope you give Flesh and Blood the chance it deserves. And be sure to subscribe to our newsletter for announcements on future Flesh and Blood releases!
What has your experience been so far with Flesh and Blood? Let us know in the comments and, as always, thanks for reading!