Find This Year's Top NHL Rookies In 22-23 UD Series 2 Hockey
Another year, another exciting edition of Upper Deck's flagship hockey card set! 22-23 Upper Deck Series 2 Hockey picks up where 22-23 UD Series 1 left off, continuing to build every NHL team's roster. Currently anticipated to be released in March this year, here's a preview of what collectors can expect to find.
Base Set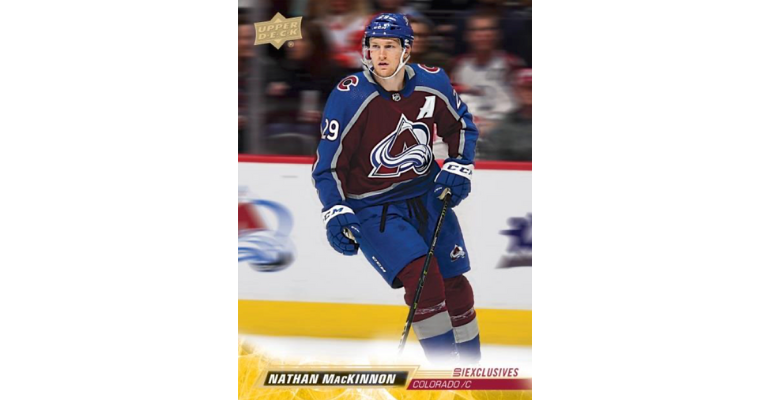 As expected, the base set is a continuation of the set started in Series 1, with 198 veterans and two checklist cards. More importantly, there are 49 new Young Guns rookie cards (1:4) and one Young Guns checklist card to hunt for. This set of Young Guns will finally introduce cards for rookies who began their NHL careers playing in the 2022-23 NHL season, so you can expect lots of interest from fellow collectors eager to get their hands on this season's biggest Calder-favourite names!
Base cards and Young Guns also come in their usual parallel versions. French Variants are 1:30 for veterans and 1:120 for Young Guns. Hobby-exclusive Clear Cuts are 1:96 for vets and 1:288 for Young Guns, while UD Exclusives are numbered /100 and High Gloss are /10.
Returning Inserts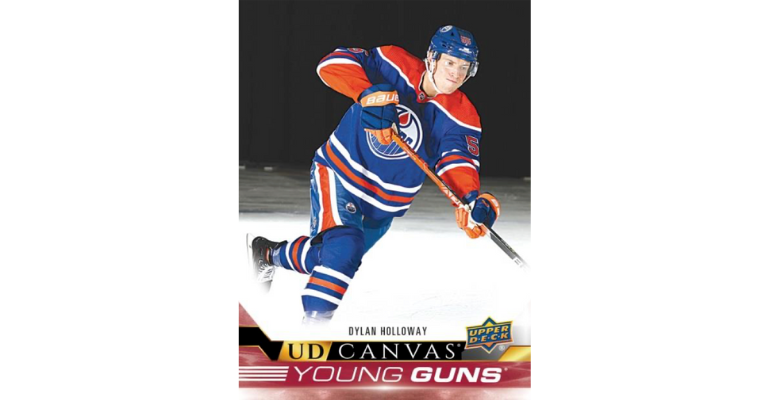 There are truly a ton of inserts to collect in Series 2 in this year's edition. Many of the staples are included, of course, including UD Canvas. The UD Canvas checklist consists of ninety veterans (1:8), thirty Young Guns (1:48), fifteen High Series Retired players (1:192), and fifteen High Series Program and Excellence Team Canada players (1:192). 1/1 Printing Plates for all the cards can also be discovered.
Dazzlers also returns with its array of colourful parallels and exclusives. Pink Dazzlers are 1:14 while Blue are 1:24. Green Dazzlers (1:6) are blaster box exclusive, Orange (1:10) are tin exclusive, and Red (1:12) are retail box exclusive. There are also very rare Blue Printing Plates, which are 1/1.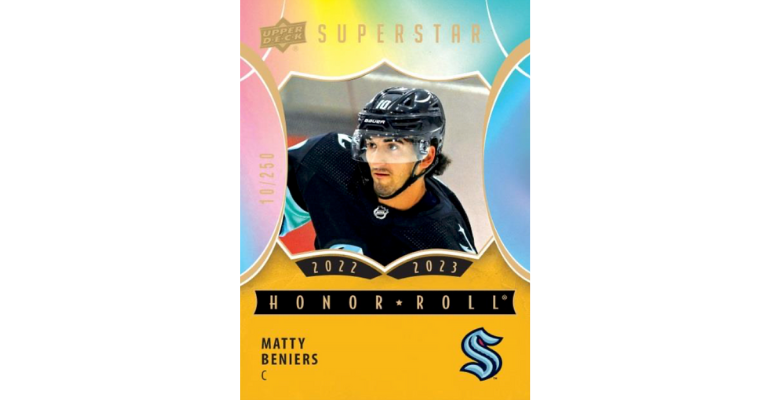 Honor Roll is another returning insert set, with the base insert found in every twelve packs. Rainbow (/250) and Gold Rainbow (/25) parallels can be found as well, as can 1/1 Printing Plates.
As they did with last year's edition of Series 2, Upper Deck is going rookie-only with the UD Portraits Rookies set. Base inserts are 1:14, while the Short Print rookies (#P71-P80)  are 1:120. There are Silver parallels (base: /99; Short Print: /25) and Printing Plates (1/1), too.
Day With The Cup returns, presumably to feature the Colorado Avalanche winning it all last year, with its usual difficult pull rate of 1:1000.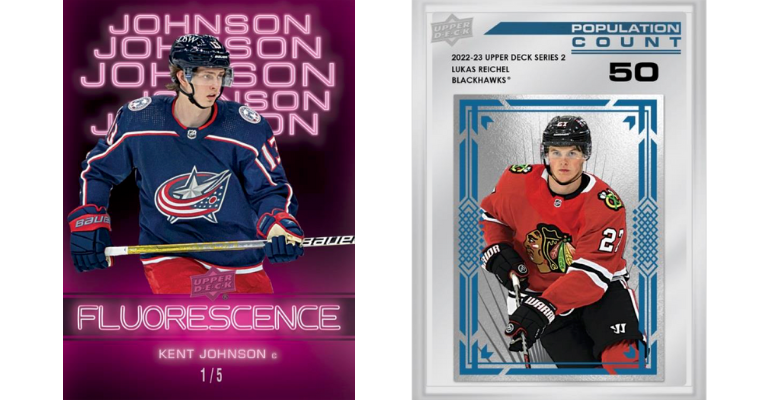 Fluorescence has become a staple for Series 2 and this year is no different. Each colour is numbered: Gold (/150), Blue (/50), Green (/15), and Magenta (/5).
Population Count is a numbered insert set continuing from Series 1, with each version limited to 1000, 500, 100, 50, 25, 10, and one.
O-Pee-Chee Glossy Rookies return as a tin exclusive, with Copper and Gold parallels.
New Inserts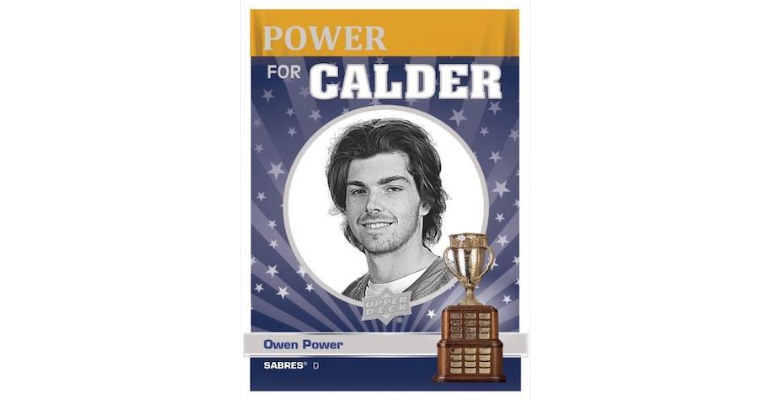 As mentioned earlier, there are a ton of inserts included in Series 2, and a lot of them are new. Calder Candidates (1:37) returns after a long hiatus to feature the top rookies from this year and comes in Gold parallels (1:739) and rare 1/1 Printing Plates.
Greetings From (1:15) celebrates NHL host cities and also comes in Gold parallels (1:300) and Printing Plates (1/1).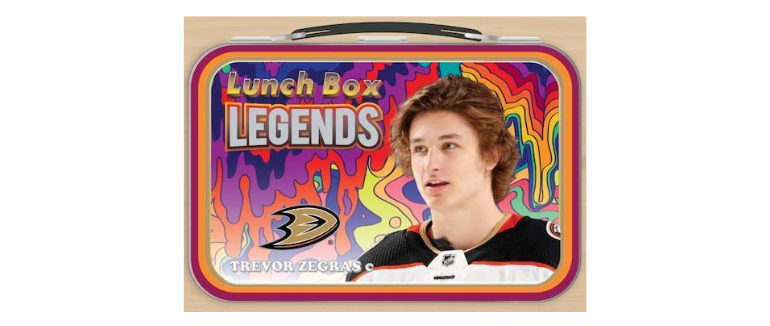 Lunch Box Legends (1:16) is a fun new set that puts star players on 70s-style lunchboxes with Gold parallels (1:320) and Printing Plates (1/1).
World Juniors Grads (1:20) sports a retro 1992-93 design with players who excelled in their World Junior Tournament years, with Gold parallels (1:384) and Printing Plates (1/1).
Instant Impressions (1:24) were an insert set exclusive to Series 2 ePacks for the past few years, but this year's edition will be included in hobby boxes.
Highlighters are a new acetate based set that put the spotlight on twenty-five big moments from the previous NHL season. They come in five different colours: retail-exclusive Purple (1:144), Yellow (1:192), Orange (1:576), Pink (1:1536), and Green (1:4608). 
Memorabilia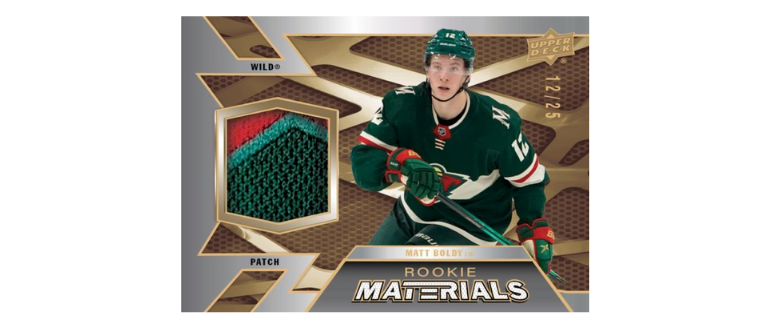 Relic cards are not usually a major focus in Series 2, but there is some memorabilia still to chase. Rookie Materials (1:144) features pieces of hockey jerseys worn by this year's rookie crop, with valuable patch cards (/25) to be found as well. There are also retail exclusive retro parallels (1:144) that also come in patch versions (/15).
In Conclusion
The breakdown for a hobby box of 22-23 Upper Deck Series 2 is as follows:
8 cards per pack, 24 packs per box, 12 boxes per case

6 Young Guns Cards

5 Inserts (Calder Candidates, Greetings From, Lunch Box Legends and/or World Juniors Grads)

4 UD Canvas

2 UD Portraits Rookies Inserts

2 Honor Roll Inserts

1 Clear Cut Parallel, Highlighters Insert, Rookie Materials or Other Hit Card

1 Instant Impressions Insert

1 Dazzlers Blue Insert

1 Regular Base Set or Young Guns French Parallel

1 Additional Insert
22-23 Upper Deck Series 2 Hockey isn't expected to be out until March, but you can stay on top of our pre-order and release date news by subscribing to our newsletter or by following Zephyr Epic on Instagram. And in the meantime, be sure to check out 22-23 Upper Deck Series 1 Hockey to make sure you're all caught up and ready to continue your set once Series 2 comes out!
Which Young Guns rookie card are you hoping will be included in Series 2? Let us know in the comments and, as always, thanks for reading!