Get Ready For Hockey With Our 2022-23 NHL Season Preview
The puck has dropped and the 2022-23 NHL season is underway! We're all big hockey fans at Zephyr Epic, and of course we pay special attention to the teams who play up north. To get you caught up and ready for all the action, we'll take you from Canada's west to east in our 22-23 NHL season preview!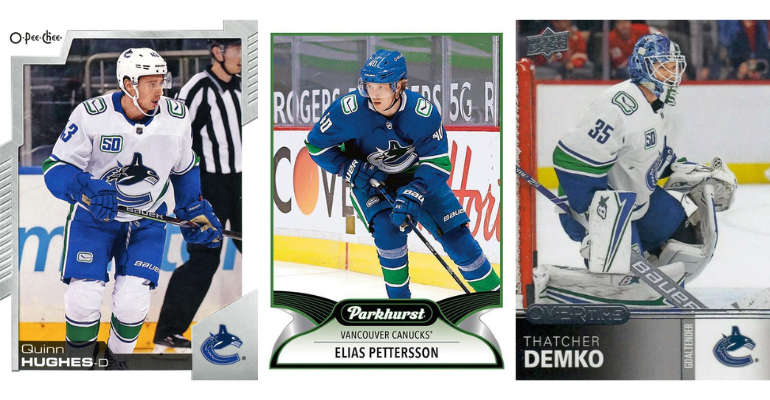 Vancouver Canucks
Last Season's Record
40-30-12 (5th in Pacific Division; missed playoffs)
Main Storyline
After missing the playoffs last year at the end of yet another disappointing season, the Canucks zigged when everyone thought they would zag. Instead of trading impending free agent J.T Miller, they signed him to a large contract extension. Instead of trying to clear out some contracts to clear up cap room, they brought in free agents Ilya Mikheyev and Andrei Kuzmenko. And after bringing back beloved coach Bruce Boudreau for one more year, it's clear the Canucks are going all-in on this season. But will it be enough to finally get them into the playoffs?
Player to Watch
Elias Pettersson. After an up-and-down year (or more accurately, down-and-up), the time has come for the 23-year-old to establish what kind of player he'll be. Can he establish himself as the franchise player Canucks fans hope he will be?
Prediction
Canucks keep their fans on edge throughout the season, but ultimately squeak into the playoffs.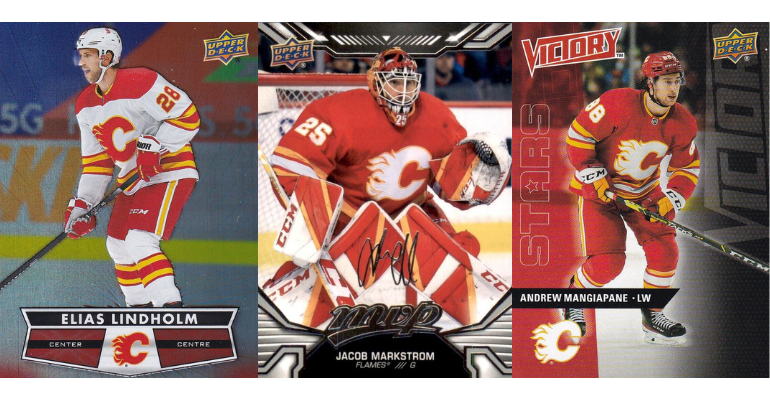 Calgary Flames
Last Season's Record
59-21-11 (1st in Pacific Division, lost in 2nd Round to Edmonton Oilers)
Main Storyline
It was a tumultuous off-season for the Flames. After losing superstar Johnny Gaudreau to free agency, the Flames turned and added some new faces to extend their contending window. They shocked the hockey world by trading Matthew Tkachuk to the Florida Panthers in exchange for elite goalscorer Jonathan Huberdeau and defenseman MacKenzie Weegar. Then they signed prized free agent Nazim Kadri, fresh off his Stanley Cup win on the Colorado Avalanche. Will these fresh faces be the right pieces to lead this team to the Stanley Cup?
Player to watch
Jacob Markstrom: The Flames netminder had a career year last-season. But after playing a career-high 63 games in a single season, the wheels came off in the playoffs. Can he replicate his stellar stats this year, and even more importantly, can the Flames resist overworking their star goalie and keep him rested for the postseason?
Prediction
The Flames won't win the Pacific Division again, but they should still comfortably reach the playoffs.
Edmonton Oilers
Last Season's Record
49-27-6 (2nd in Pacific Division; swept in Conference Finals to the Stanley Cup-winning Colorado Avalanche)
Main Storyline
Connor McDavid finally got to lead his Oilers on a sustained and exciting playoff run, only to get crushed by the Colorado Avalanche in the Western Conference Finals. The team wants to take the next step with its superstar duo of McDavid and Leon Draisaitl, and to do it they re-signed Evander Kane to bolster the scoring depth and brought aboard free agent goalie Jack Campbell to add consistency in net. But will that be enough to push this team to a Stanley Cup victory?
Player to Watch
Evander Kane: The dynamic forward has a history of going to a new team, contributing significantly to its success at first, but then starting to create trouble in the locker room as he gets more comfortable. Kane was invaluable to the Oilers in the playoffs last season, so it's no wonder they decided to bring him back. The question is, will off-ice issues become a problem for Kane yet again?
Prediction
With Jack Campbell solidifying the back-end, the Oilers high-octane offense run rampant on the Western Conference and earn themselves first place in the Pacific Division.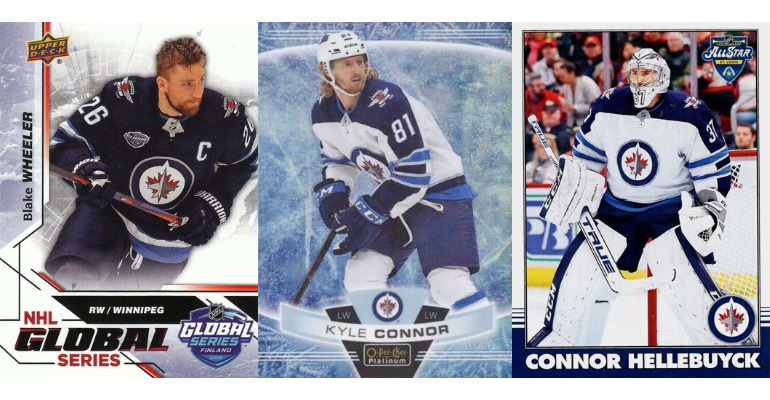 Winnipeg Jets
Last Year's Record
39-32-11 (6th in Central Division; missed playoffs)
Main Storyline
Something weird is going on in the Jets locker room. Longtime Jets captain Blake Wheeler was stripped of his captaincy just weeks ago, and before that, much-desired coaching candidate and Manitoba native Barry Trotz chose to sit out the hockey year rather than accept the job offer to coach what should be an exciting Jets team. Is there a problem with the makeup of this team? New coach Rick Bowness has been brought on to sort it out, but we'll have to see if it's enough to get this once-feared team clicking again.
Player to Watch
Kyle Connor: Despite whatever drama is happening behind closed doors, young superstar Kyle Connor continues to excel as one of the league's most overlooked goalscorers. With so many question marks surrounding this team, Jets fans are left to hope Connor can continue to produce.
Prediction
Things are too much of a mess in Winnipeg to count on the Jets making the playoffs. Even with a new coach guiding them, the safer bet is to expect they'll miss the playoffs again, potentially leading the team to clean house.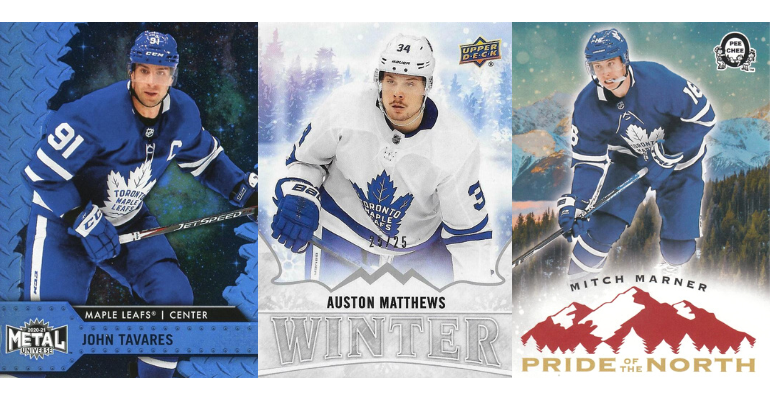 Toronto Maple Leafs
Last Season's Record
54-21-7 (finished 2nd in Atlantic Division; lost in Game 7 of Round 1 against the Finals-bound Tampa Bay Lightning)
Main Storyline
HOW. DOES. THIS. KEEP. HAPPENING??? The Maple Leafs, despite an incredible performance by Auston Matthews that netted him 60 goals and the Hart Trophy as the NHL's most valuable player, continued its improbable trend of playoff disappointment, losing in the first round of the playoffs yet again. The team hasn't advanced to the second round since 2004, and hasn't made the Stanley Cup Finals since they last won it all in 1967. To change their fortunes this year, the Leafs acquired goaltender Matt Murray in the hopes he will bring stability in net as well as regain some of the playoff magic he had when he helped the Pittsburgh Penguins win cups in 2016 and 2017. With the rest of the personnel returning from last season, the playoffs seem to be a certainty. It's what is beyond that keeps fans up at night, because if the Leafs don't advance past the first round, this could be the last rodeo for this group of players, coaches, and team executives.
Player to Watch
Matt Murray: Previous Leafs goalie Jack Campbell had his ups and downs in Toronto, so Murray is here to hopefully be an improvement in net. He was great for the Penguins in 2016 and 2017. Since then, he's been barely adequate and rarely healthy. Just several games into the season and he's already out with an injury, so the question will be not only if he can be good enough to finally get this team some playoff success, but can he stay healthy just to be in net for most of the season? 
Prediction
The Leafs final position in the Atlantic Division will likely come down to Murray's consistency, but playoffs should be a given for this stacked Leafs roster. The big question, of course, is will they get past the first round?
(No.)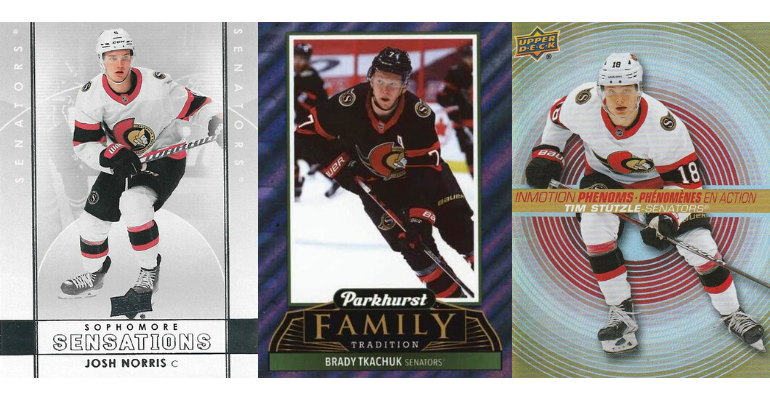 Ottawa Senators
Last Season's Record
33-42-7 (7th in Atlantic Division; missed playoffs)
Main storyline
The Ottawa Senators have been bad for a long time, but that time might be over. With a strong young core of Tim Stützle, Brady Tkachuk, and Josh Norris, the time may be right in the nation's capital for the Sens to make a push for the playoffs. Playing in the competitive Atlantic Division, they'll have their work cut out for them, but the recent addition of Alex DeBrincat and Claude Girioux brings some serious depth to a line-up that just might surprise a few people as the season goes on. 
Player to Watch
Alex DeBrincat: the Chicago Blackhawks raised some eyebrows when they traded the young forward to the Senators at the 2022 NHL Draft, but Sens fans certainly weren't complaining. Coming off a career-high 78 points, DeBrincat is expected to slot in as a top-6 forward and should bring some excitement to an already-dynamic Senators line-up.
Prediction
The Senators finish just shy of the playoffs, but play well enough throughout the season to show there's much to be hopeful about in Ottawa.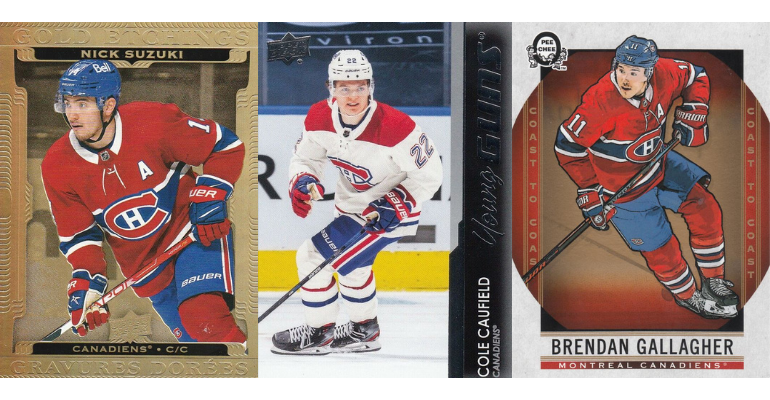 Montreal Canadiens
Last Season's Record
22-49-11 (8th in Atlantic Division; missed playoffs)
Main Storyline
Last season was rough for the Habs. Carey Price is likely out for the season, so this year will probably be rough too. Mercifully, there are some bright spots for fans to be happy about. The young core continues to develop, with Cole Caufield and the recently-named-captain Nick Suzuki expected to lead the charge. Surprise trade acquisition Kirby Dach is expected to be a key contributor to the team's offense, and 2022 first overall draft pick Juraj Slafkovsky will be on the roster, at least at the start of the season, so there will be significant interest in how these two newcomers fit with the rest of the roster. The team is fully in a rebuild, so Habs fans should pay attention to these individual player stories if they want something to be happy about.
Player to Watch
Juraj Slafkovsky: When the Canadiens came on stage to make their first overall pick at the 2022 NHL Draft, almost everybody expected their pick to be Shane Wright, a young Canadian forward who had been projected to be the first overall pick for over two years. But the Habs switched things up and drafted Slafkovsky instead. Now all eyes are on the Slovakian winger to see if the Habs made the right decision. No pressure, kid!
Prediction
The Habs won't finish at the bottom of the league like they did last season, but they'll still be in the bottom five. But hey, that means a decent chance at drafting hockey phenom Connor Bedard, so chin-up, Habs fans!
In Conclusion
From coast to coast to coast, Canada is ready for hockey action and now you are, too! And if you still can't get enough hockey, we have plenty of hockey cards available for purchase on our website. From Upper Deck's flagship set Series 1, Series 2, and Extended Series, to specialty sets like Artifacts and O-Pee-Chee, Zephyr Epic has everything you need to get hyped about hockey. Check out our selection of hockey cards today!