Learn How To Play The Pokémon TCG With The V Battle Deck Bundle
The COVID-19 pandemic has pushed the Pokémon TCG's popularity to new heights, bringing in a flood of both new players and collectors. But with twenty-five years of history behind the game, the amount of information out there can be overwhelming to newcomers.
To help new players get their footing, Pokémon often releases entry-level products that make the game easy to learn. A recent example is the Blastoise VS Venusaur V Battle Deck Bundle: two fully-built decks featuring two of the most popular Pokémon in history.
Fan Favourites Go to Battle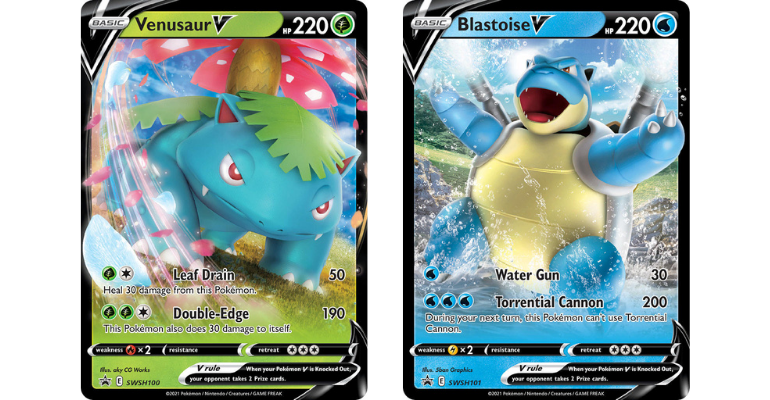 With the Venusaur VS Blastoise V Battle Deck Bundle, you'll receive two ready-to-play decks that contain a variety of energy and trainer cards to go with the collection of Pokémon cards. One is centred around the beastly Venusaur and the other around the fearsome Blastoise. You also get fifty-nine other cards in each deck, including some useful Trainer cards. 
The decks lists are as follows: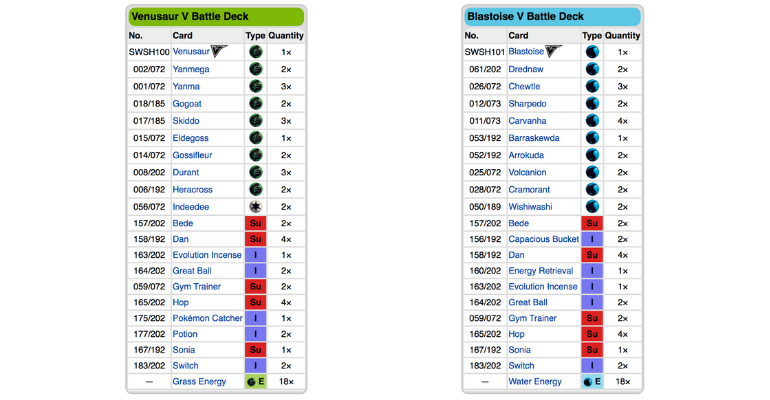 (Source, Bulbapedia)
It never hurts to have a fan favourite headlining a deck. The exclusive foil Blastoise V and Venusaur V cards that come with the decks are worth a bit more than your average starter deck foils because of the two Pokémon's popularity.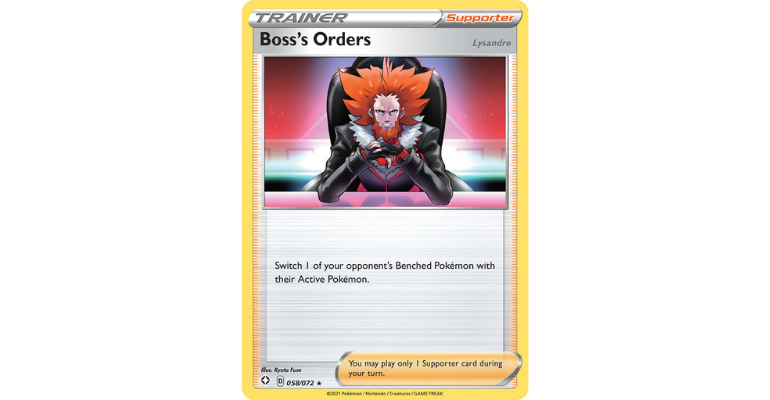 You also get two foil Boss's Orders Supporter cards from the Shining Fates set which are now a staple in the current metagame. Boss's Orders is a powerful card that puts you in the driver's seat,allowing you to choose which of your opponent's Pokémon you want to attack. Play this card at the right time and you can cripple your opponent's strategy before they even get it off the ground!
Supporter cards like these are included with the decks to help teach new players on how to "upgrade" their pre-constructed decks as they add more and more cards to their collection. For example, in the Venusaur V deck, Boss's Orders can easily replace one of the Pokémon Catcher cards, resulting in a guaranteed switch. In the Blastoise V deck, you can use Boss's Orders to replace a Dan card, losing some draw advantage, while gaining some tactical advantage.
A Pile Of Goodies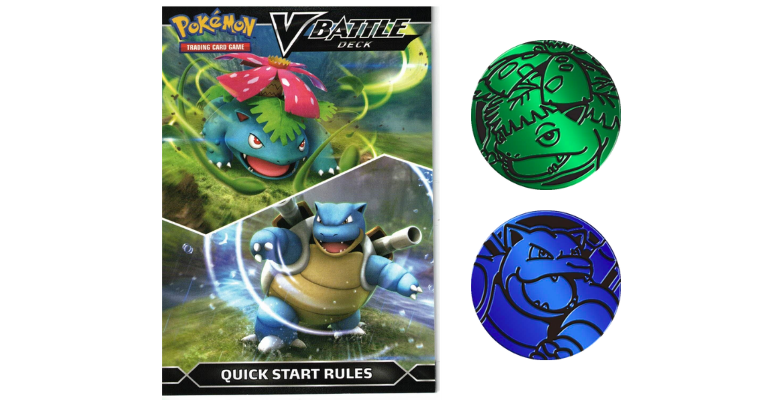 If you are brand-new to the Pokémon TCG, everything you need to play and learn is included in this bundle. In addition to the prebuilt decks, you will also receive two paper playmats that show you where to place your cards in a game. You will also find rulebooks, damage counter tokens, and strategy guides for both decks. Finally, there are two jumbo-sized official Pokémon TCG coins, one of which features Blastoise and the other Venusaur. All of these put together make up a pretty jam-packed bundle!
Wrapping Up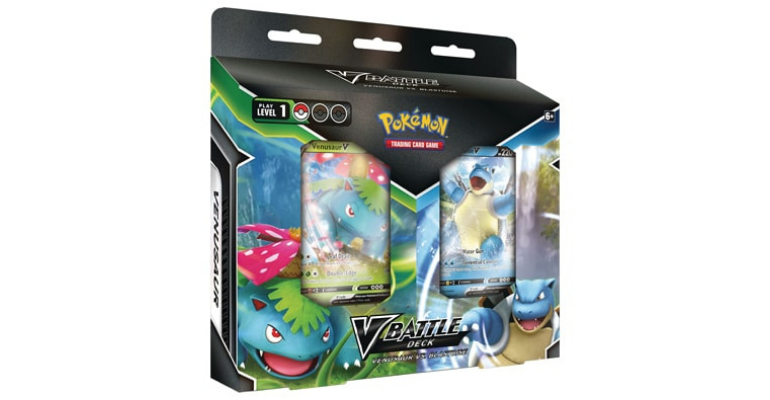 The Blastoise VS Venusaur V Deck Battle Bundle is a great place to start for anyone looking to get into the Pokémon TCG for the first time, and it's an affordable choice as well!
Whether you choose Venusaur or Blastoise as your first deck, you will be in good hands with these great starter decks that can easily be upgraded and expanded upon as you add to your collection. And if Blastoise or Venusaur aren't your favourites, Pokémon TCG plans on releasing many more of these Battle Bundles, allowing a lot of choice for future new players getting into this exciting game.
Which starter deck did you find most helpful to get you into the game? Be sure to let us know in the comments and, as always, thanks for reading!