Kaprizov Hits The Main Stage In 2020-21 Upper Deck Series 2
The COVID pandemic has made collecting hockey cards more difficult than ever. Production delays combined with higher demand have made supply low, and trying to find new cards to buy can be a frustrating experience. 
Thankfully, 2020-21 Upper Deck Series 2 is here with a bunch of new cards for you to hunt for! The annual follow-up to Series 1, Series 2 is loaded with new cards to collect, including colourful new inserts, rare parallels, and the latest batch of Young Guns rookie cards.
Base Set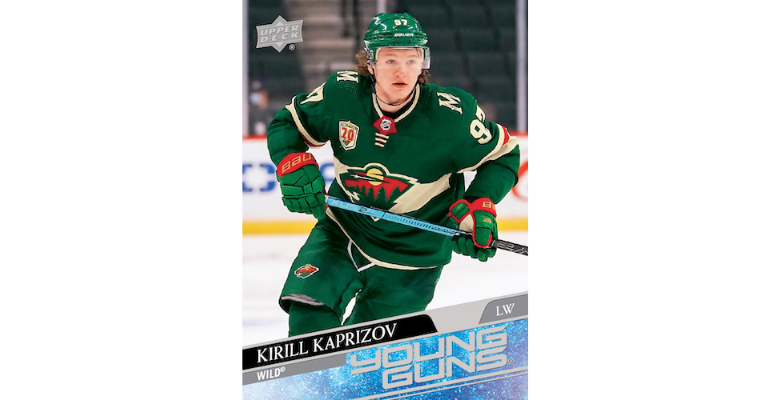 Image via Beckett.
This year's Series 2 continues the norm with a 250-card base set that completes the initial 250 base set begun in 2020-21 Upper Deck Series 1. The set is split between 200 more star players (including two checklist cards) and fifty new Young Guns rookie cards (including one checklist). On average, the odds of landing a Young Guns card is one in every four packs, which means you should normally get six total in either a hobby or retail box. Some of the big rookie names to look for are Tim Stützle, Pius Suter, Dylan Cozens, Nils Höglander, and Kirill Kaprizov.
The French parallels return from this year's Series 1, as do the old favourites: Clear Cut, UD Exclusives (/100), and High Gloss (/10). All but the French parallels are hobby exclusive.
Inserts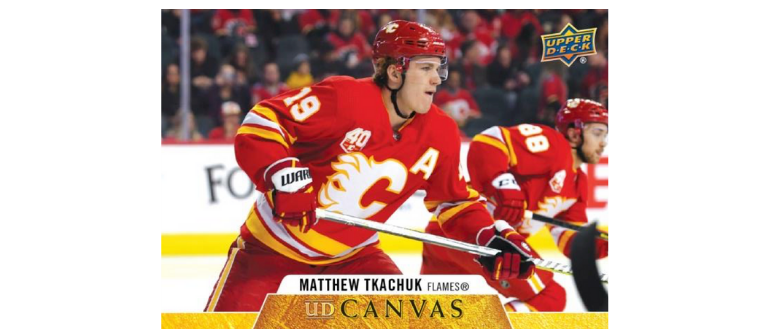 UD Canvas returns to finish the Series 1 set. On average, they land one every four hobby packs, and you can also find rare Young Guns, Retired Players, and Team Canada Program of Excellence additions.
UD Portraits Rookies (1:6) also finish their set started in Series 1. There are fifty to collect in total, along with Gold Foil (/99) and Platinum Blue Foil (/25) parallels.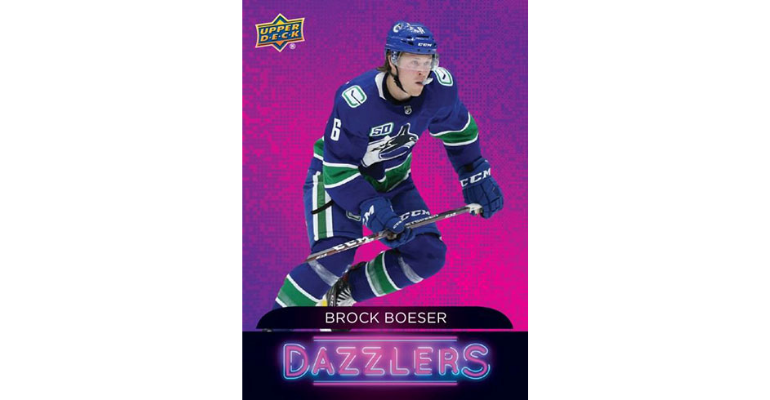 Image via Beckett.
Dazzlers are back after being introduced in Series 1, now with 50 new players to find. As with last time, there are Blue, Pink, and Orange parallels as well, although the Orange parallels are exclusive to the tins.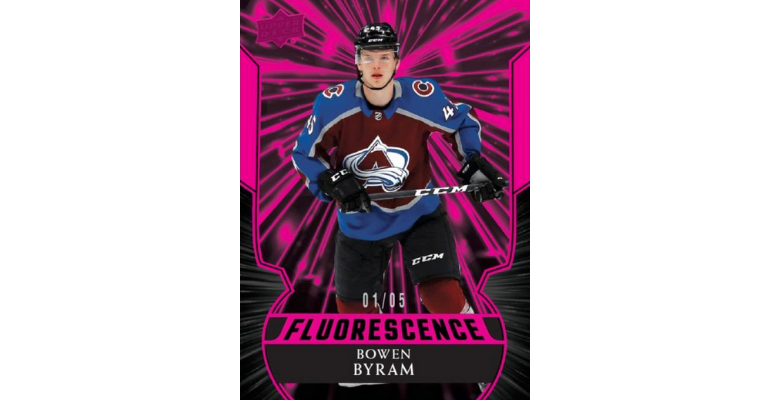 Fluorescence is back to feature rookies and comes in four levels: Gold (/150), Blue (/5), Green (/15), and Magenta (/5). Rookie Breakouts (/100) also features this years rookies on acetate cards.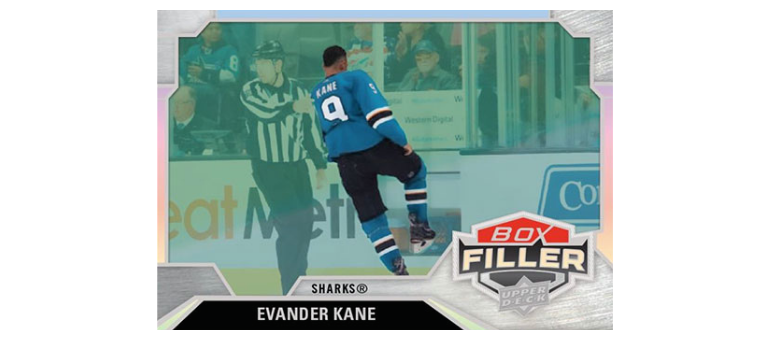 Image via Beckett.
Box Filler is a brand new set focused on NHL enforcers both past and present. It's printed on plastic stock and lands one per 359 hobby packs.
Day with the Cup returns for those who want to finish their set celebrating the Tampa Bay Lightning's Stanley Cup win last season. These are some of the toughest pulls in Series 2 and on average are found one in every 1000 hobby packs.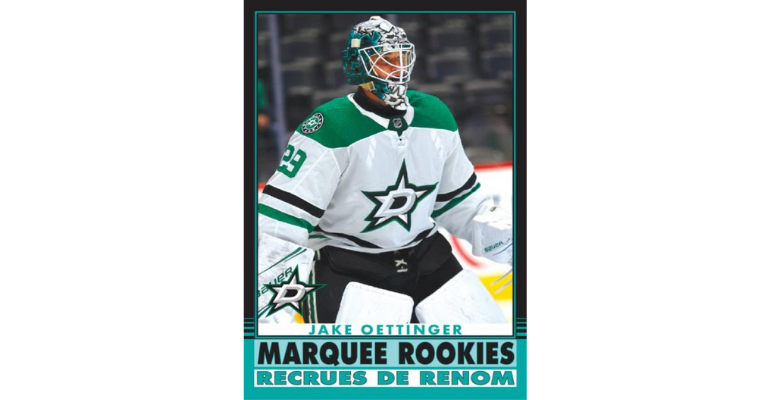 O-Pee-Chee Update adds 50 cards to the initial 600-card 2020-21 O-Pee-Chee base set, reflecting the updates teams have made since the NHL season began. As with the initial set, these cards also come in four different parallel versions: Blue Border, Red Border (hobby exclusive), Retro, and Retro Black Border (/100 and hobby exclusive). You can find rookies (1:6) and award winners (1:24) as well. In a Series 2 hobby box, on average you'll find four rookies, one veteran, and one award winner. 
O-Pee-Chee Glossy Rookies are found only in Series 2 tins and complete the set started in the Series 1 tins. It's only a 10-card set, but there are Copper (1:13) and Gold (1:50) parallels to chase.
Relics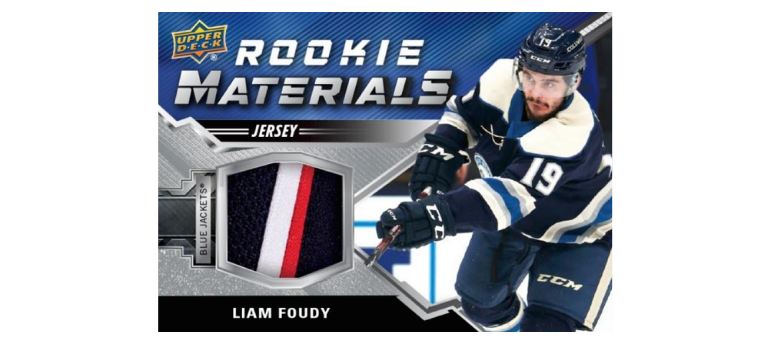 If you're looking for rookie memorabilia cards, Series 2 is a good place to start. Rookie Materials (1:55) returns in Series 2, with each card containing a piece of a rookie player's hockey jersey. While swatch cards will be the most common, there are patch parallels to be found as well. And keep your eyes open for Dual Rookie Materials (1:576), which feature two rookies on the same card in both swatch and patch versions!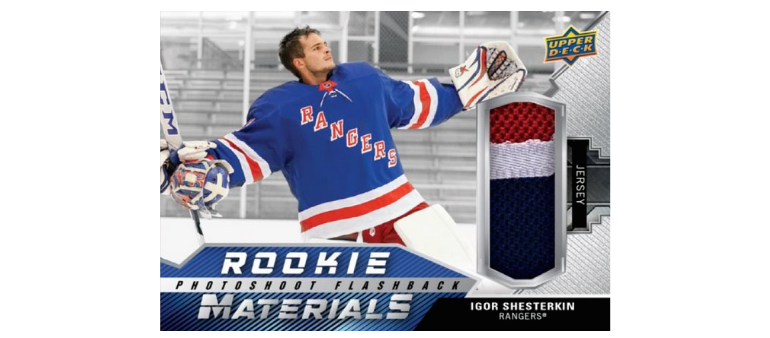 Rookie Photoshoot Flashback Materials (1:576) features players who participated in Upper Deck's rookie photoshoots in years past. There are both swatch and patch (/25) versions to collect.
In Conclusion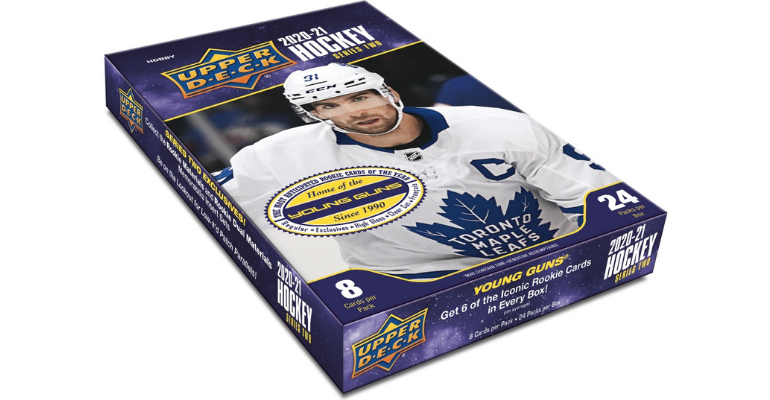 The average 2020-21 Upper Deck Series 2 hobby box should contain six Young Guns, six O-Pee-Chee Updates, four Canvas, and four Portraits cards, along with any other potential hits that are more rare. And if hobby boxes aren't your thing, Zephyr Epic has you covered with Series 2 blaster boxes, tins, and retail boxes.
It has been a long wait, but Series 2 is almost here and just in time for the midway point of the 2020-21 NHL season! Because there is no official release day just yet, be sure to follow us on Instagram to catch our release day alert when it's announced. Series 2 products are likely to go fast, so make sure you subscribe!
With a whole new crop of Young Guns cards to collect, which rookie are you hoping to land? Let us know in the comments, and as always, thanks for reading!