It's August And Baseball Is Finally Here
It's been a long wait, but baseball is finally back! Today is Opening Day and the 2020 Major League baseball season is ready to begin. Due to COVID-19, however, things are going to be a little different this year. It's going to be a shorter season, and there are new rules and new storylines to get into, so let's dive in!
Logistics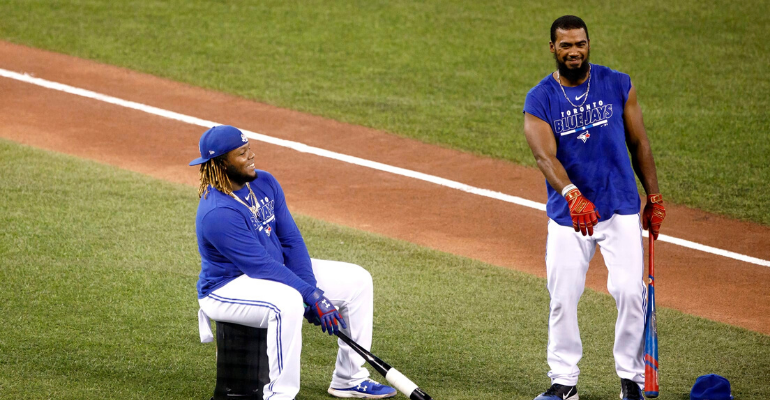 First, as mentioned, the season is going to be shorter. Much shorter. Every team will play a 60-game regular season. 40 of those games will be against divisional opponents, while 20 will be interleague games. Unlike other sports that are restarting after the COVID-19 pause, Major League Baseball will not be using the hub city model. Instead, teams will play in their home stadiums, which will be devoid of fans (for now). Because of the Canada-U.S. border closure, the exception to this will be the Toronto Blue Jays, who will have to find a temporary new home in the U.S. this year, possibly at the home stadium of their minor league affiliate, the Buffalo Bisons. That said, the Canadian government is open to allowing the Jays to return to Rogers Centre if they make the playoffs. It never hurts to have a bit more incentive!
In order to quicken the pace of games in this year's crammed schedule, Major League Baseball is also introducing a few new rules, some of them temporary. Both leagues will use the Designated Hitter position in order to reduce the physical strain on the pitchers. Also, in the hopes of preventing extra innings games from going on too long, this year Major League Baseball will adopt the experimental minor league rull of starting extra innings with runners on 2nd base. Finally, in a rule that is expected to be made permanent, all relief pitchers must either face at least three batters or reach the end of the inning. While these changes might make baseball purists unhappy, the hope is that the players have a better chance at staying healthy with these rules, ensuring that the season can finish properly.
Storylines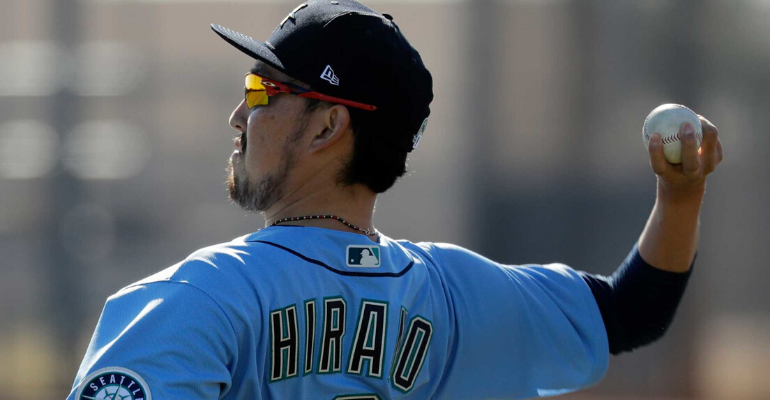 There are lots of great storylines to follow as the season begins. Will the Nationals suffer from the usual World Series slump, or will the delayed start of the season prevent that? Will the Astros bounce back from the sign-stealing controversy that blew up earlier this year? Will the Dodgers and Yankees live up to the high expectations of their fans? Can the Angels take advantage of the newly-returned Shohei Ohtani and make a run for the playoffs? Is the early hype around the Rays, Athletics, and Reds for real? The answers to these questions all lie at the end of this jam-packed 60-game season!
Unfortunately, will be some missing players this year. Because of the health risk of playing during the COVID-19 pandemic, players are allowed to opt out of this season without being held in breach of contract. Notable players who have already decided to sit out include Ryan Zimmerman of the Nationals, David Price of the Dodgers, Felix Hernandez of the Braves, and Buster Posey of the Giants. There will be some players missing the season due to injury as well, including Chris Sale of the Red Sox and Noah Syndergard of the Mets, both due to Tommy John surgery.
Thankfully baseball fans know that one of the best things about a new season is the new crop of rookies to watch, and there are some very promising names this year. Some already got a jump start midway through last season, and some will be making their start on a major league team for the very first time. Make sure to take note of Bo Bichette (SS – Blue Jays), Gavin Lux (SS – Dodgers), Luis Robert (OF – White Sox), Yordan Alverez (OF – Astros), Nico Hoerner (SS – Cubs), Kyle Lewis (OF – Mariners), and Aristides Aquino (OF – Reds). And keep a lookout for those surprise rookie stars who come out of nowhere to have great seasons!
August Baseball Card Releases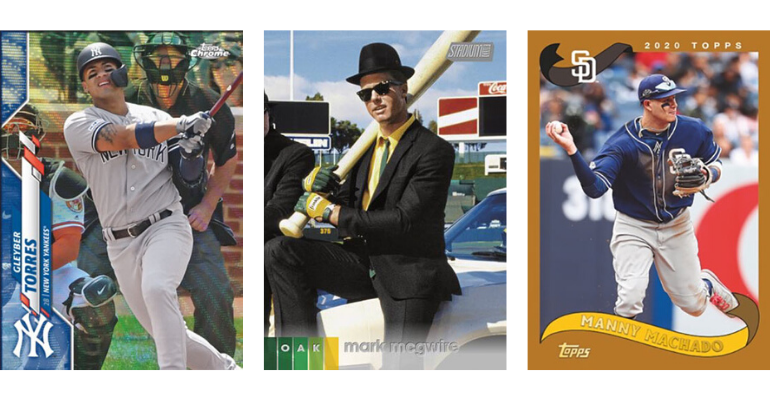 Images via Beckett.
Of course, we can't resist talking about the new baseball cards coming out this month! That means that if you're a baseball fan, there is even more to be hyped about, because August is crammed with a ton of new baseball releases. As usual, Zephyr Epic is all over them, so let's take a quick look at some of the awesome cards you can hunt for!
2020 Topps Chrome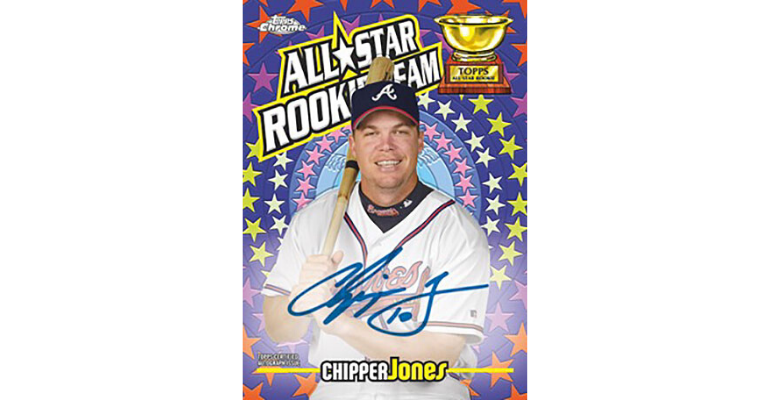 Image via Beckett.
Topps' shiny baseball card set is back in 2020 Topps Chrome. The popular refractor cards come with more than fifteen different kinds of parallels! There are also lots of autos and inserts to collect, including All-Time Rookie Cup Team Autographs, a new insert subset featuring autographs from baseball vets who've previously received Topps' Rookie Cup honours.
2020 Topps Stadium Club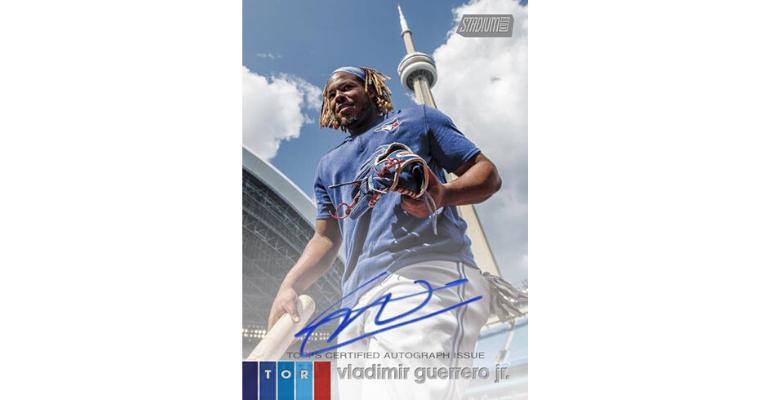 Image via Beckett.
Stadium Club is famous for featuring the best photos in baseball, and this year's edition is no different. 2020 Topps Stadium Club features a base set with phenomenal pictures of your favourite players. While the set does include some parallels and inserts, the highlight is the on-card base autographs, which bring extra sizzle to these already-fantastic cards.
2020 Topps Archives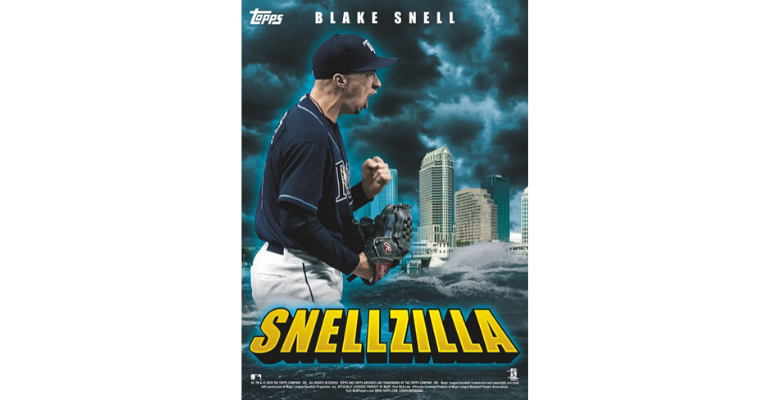 Image via Beckett.
The Topps trip down memory lane is back again this year! 2020 Topps Archives includes a 300-card base set split into three 100-card groups. Each group features current players in classic designs from one of these three years: 1955, 1974, and 2002. There are a few parallels to collect, plus a ton of fun inserts, including Nickname Posters which are styled after the wacky sports posters from the 80s and 90s. Of course, there are autos to collect, including Fan Favourites Autographs which feature autos from retired players who are particularly beloved by baseball fans.
In Conclusion
As you can see, there is a ton to be excited about this August. There is nothing better than opening a few packs of baseball cards while watching a game on TV, and we're finally there! Be sure to subscribe to our newsletter and our social media accounts (Facebook, Twitter, and Instagram) to get the latest info on when these baseball cards will be available for pre-order.
What do you love most about the baseball season? Share with us in the comments and as always, thanks for reading!