It's A Kanto Extravaganza In Pokémon 151
Travel back to the Kanto region and the early days of Pokémon with Pokémon 151, the exciting new expansion set for the Pokémon trading card game!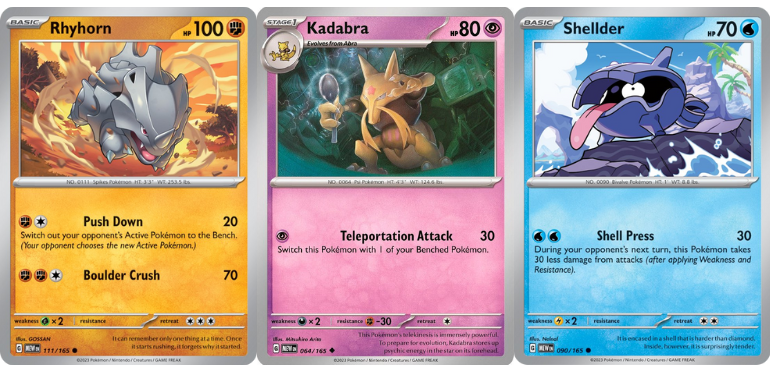 As the first special expansion released in the Scarlet & Violet era, this 165-card set (plus secret rares) is a nostalgic journey that will transport you back to Pokémon's origins. Its exclusive focus on the original 151 Pokémon from the iconic Generation 1 Red & Blue games means that some classic Pokémon are getting new cards for the first time in years. Notably, the set marks the return of Kadabra, a Pokémon that has been missing from the TCG since the Skyridge set released back in 2003!
Set Breakdown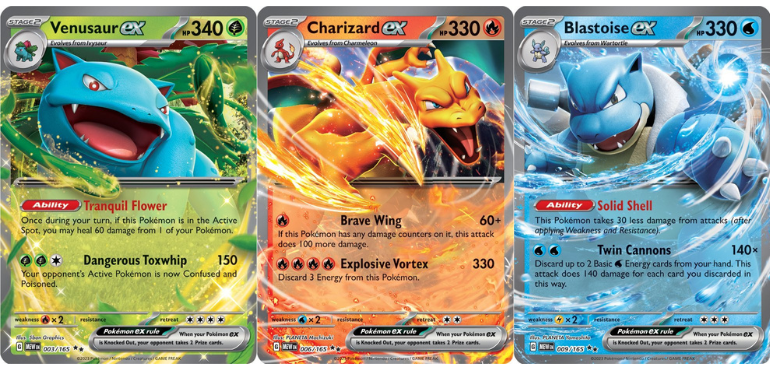 There are twelve new Pokémon ex cards to take advantage of the new mechanic introduced in the initial Scarlet & Violet set, including the ever-popular Venusaur, Charizard, and Blastoise. These will be a hit for players looking for more powerful Pokémon to add to their decks, but collectors will want to keep their eyes open for these too.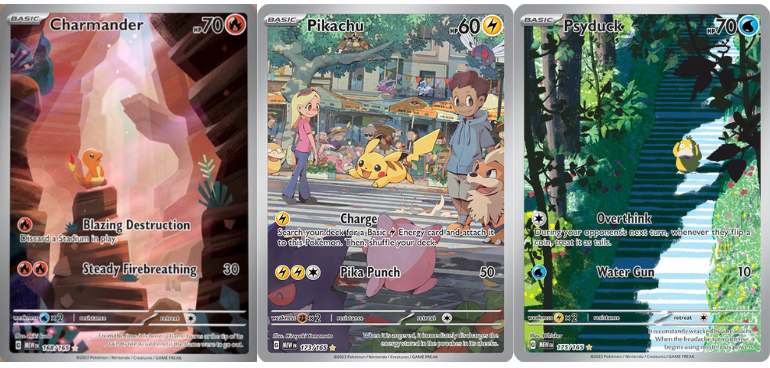 Those who enjoy collecting illustration rare Pokémon cards are in for a treat, as this set introduces sixteen more to hunt for. Pokémon 151's line-up of full art cards with beautiful alternate art includes Bulbasaur, Charmander, Squirtle, Pikachu, and Psyduck. There are also seven additional special illustration cards, with five more Pokémon cards and two supporter cards to collect.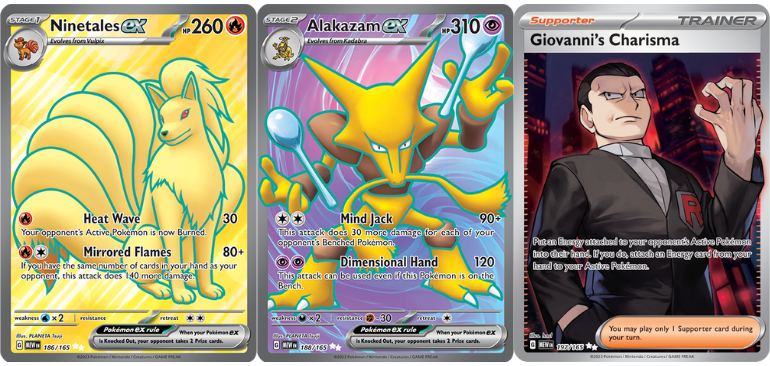 Of course, no Pokémon set would be complete without some ultra rare full-art cards! And Pokémon 151's got plenty, with twelve Pokémon and four Supporter cards to beef up your decks as well as your collection, including Ninetails ex, Alakazam ex, and Giovanni's Charisma. 
The big prizes to be had are the three hyper rare full-art gold-etched cards, featuring Mew ex, Switch, and a Psychic energy card, and these especially shiny cards are sure to draw attention to your collection. 

Because Pokémon 151 is a special expansion set, the product line-up is a bit different from a standard release. There are no blister packs or booster boxes, for example. If you want packs, you have to get them in special collections, like the Poster Collection and the Binder collection Elite Trainer Boxes are sure to be a big hit for anyone wanting to get their hands on Pokémon 151 cards, but if you're looking for a more affordable way to get some, there will be Pokémon 151 Booster Bundle boxes as well.
In Conclusion
Pokémon 151 releases on September 22nd, 2023, so be sure to get your pre-orders in while you can. And if you miss out on those, don't worry! We'll have plenty more stock available on release date. But always keep your eyes on the horizon for future releases, because an incredible Pokémon 151 Ultra Premium Collection is set to be released in October and you definitely won't want to miss it!
Which classic Gen 1 Pokémon are you most happy about making its return? Let us know in the comments, and as always, thanks for reading!