2020-21 Upper Deck Series 1 Highlights The Uniqueness Of 2020
Largely because of the COVID pandemic, 2020 has been a bit of an odd year. The oddness continues as 2020-21 Upper Deck Series 1—the biggest hockey card release of the year—is set to come out in early November, way before the delayed start of the 2020-21 NHL season. Normally the hockey season starts first, so this unusual occurrence is going to make this year's edition of Series 1 particularly unique. But never fear, because Upper Deck has filled 2020-21 Series 1 with a bunch of new hockey cards to collect, making it just as desirable as ever! 
Base Cards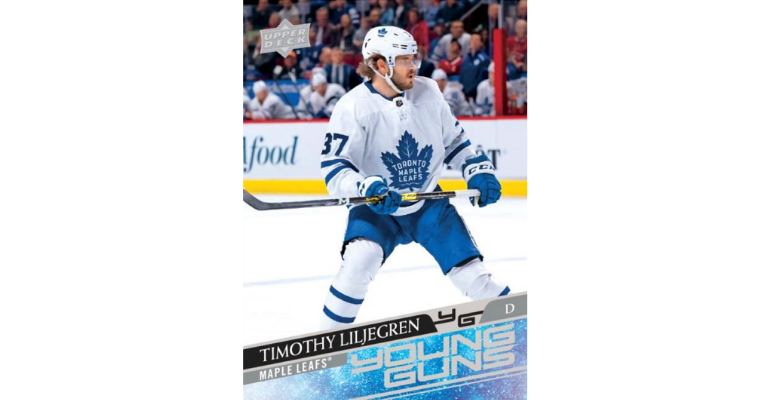 Structurally the base card checklist remains the same as in previous years. It's a 250-card set in all, with NHL veterans making up the first 200 cards (including two checklists) and 50 Young Guns rookie cards (including one Young Guns checklist) to finish. Young Guns are found one in every four hobby packs on average and the checklist is a bit of a mystery this year. The normal arrangement Upper Deck has with the NHLPA is that rookies cannot be featured until they have suited up for a regular season NHL game, so their Young Guns photos are usually taken from the first month of their rookie season. Because the NHL season won't be starting until January, the NHLPA has agreed to allow Upper Deck to use rookies who played in last season's playoffs, making it the most unique and mysterious Young Guns checklist in years. While it has not yet been confirmed, rumours persist that Alexis Lafrenière, the first overall pick in the 2020 NHL Draft, will be included somehow. We're still waiting to see!
The usual base card parallels return this year, including Clear Cut (1:96; Young Guns 1:288), UD Exclusives (/100), and High Gloss (/10). As in previous releases, these parallels are hobby exclusive. New this year are French Parallels (1:30; Young Guns 1:120), a tip of the hat to hockey's popularity in Quebec.
Inserts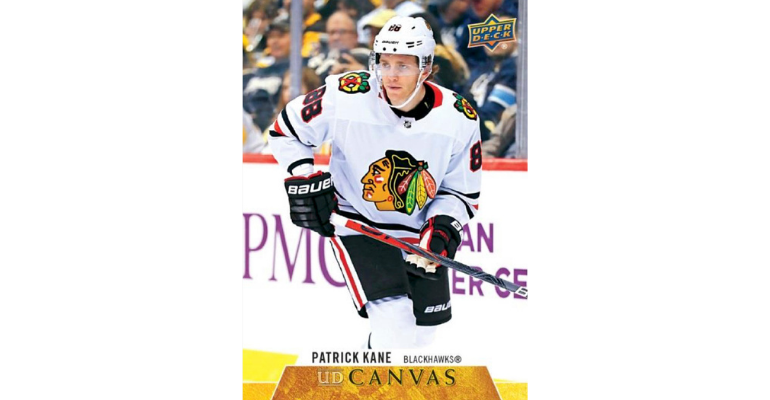 2020-21 Upper Deck Series 1 is absolutely loaded with inserts this year. There are the old favourites, including UD Canvas (1:7; Young Guns are on average found on in every two hobby boxes), which now features rare on-card signatures numbered out of the player's jersey number.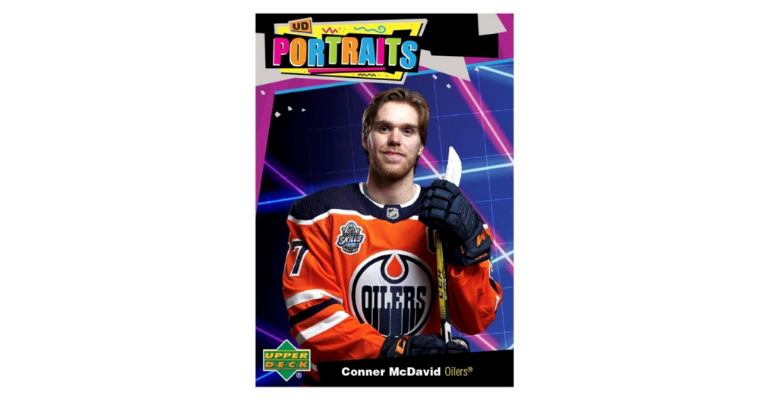 UD Portraits also returns with a hilarious retro design. Veterans are found one in eight packs, while rookies are one in thirty. Parallel versions include Gold Foil (Vets /25; Rookies /99) and Platinum Blue Foil (Vets /5; Rookies /25).
Debut Dates is a new insert set and highlights the first games of last season's top rookies. Look for last year's popular rookies, like Cale Makar, Kaapo Kakko, and Quinn and Jack Hughes. There are also rare Jersey Swatch (1:432) and Patch (/25) versions available.
Rookie Retrospectives is another flashback insert set that also includes Jersey Swatch (1:432) and Patch (/9) versions.
Image via Beckett.com
Predominant is a new set that features colour photos of top players on black and white backgrounds. Base cards are found one in twelve hobby packs and there are Gold Parallels (1:260) to look for as well.
An interesting new insert set to hunt for is NHL Worldwide, which focuses on the home countries of popular NHL players by featuring them in front of gigantic flag backgrounds. The set includes Die-Cut Parallels (1:270).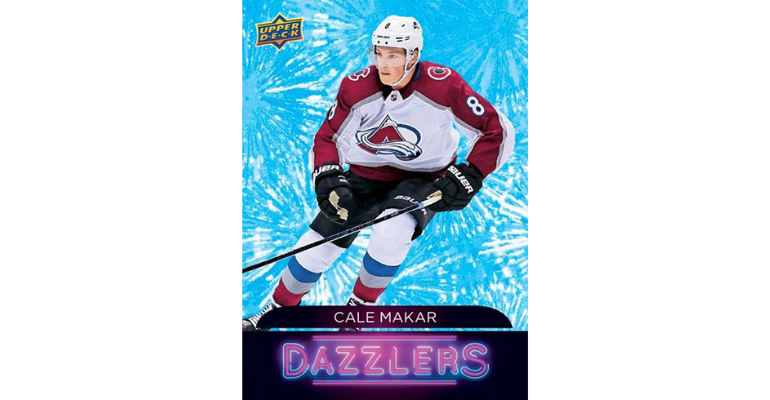 Image via Beckett.com
Dazzlers are yet another new insert set to add a whole bunch of colour to your collection. They come in Blue (1:24), Pink (1:144), and Orange (1:10 tin packs) versions.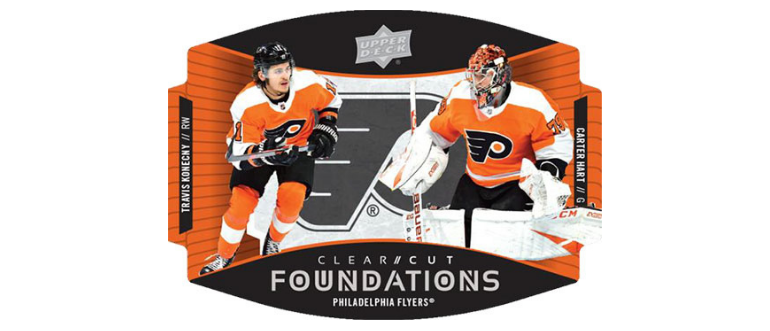 Clear Cut inserts return this year, including Foundation Duos (1:288), Leaders Trios (1:4,000), Honoured Members Updates (/100), and Cup Components (1:900). 
Other hard-to-pull insert sets can be found as well, including Day With The Cup (1:2,880), Ceremonial Puck Drop (1:2,880) that also comes in very rare autograph versions (1:30,000), and 2020 NHL Drafts SPs (1:12,960).
Autograph & Relic Cards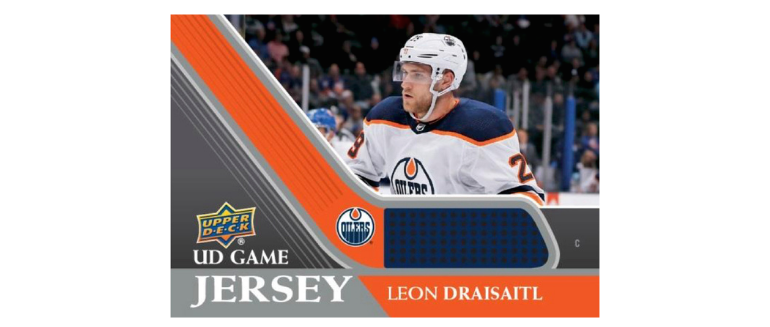 Upper Deck Series 1 isn't particularly known for big autograph and relic hits, but there are definitely some treasures to be found. UD Game Jersey (1:36) is the most common hit and there are Patch versions (/15) as well.
For the autograph hunters, Signature Sensations (1:276) returns with a whole new line-up of autos.
In Conclusion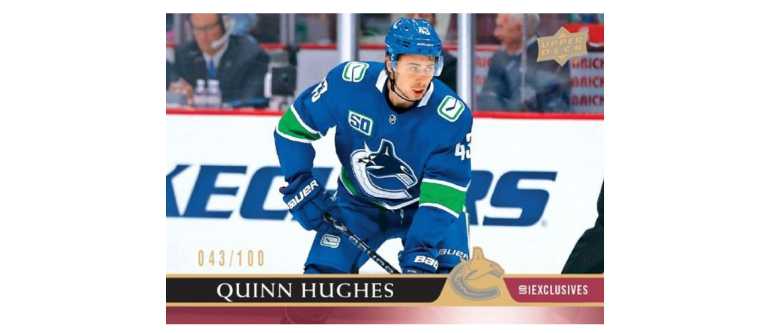 2020-21 Upper Deck Series 1 features eight cards in every hobby pack and twenty-four packs in every hobby box. In a hobby box, you can expect to find on average: one Dazzlers; six total of Debut Dates, Rookie Retrospectives, Predominant, and NHL Worldwide; four UD Canvas; four UD Portraits; and six Young Guns. 
At Zephyr Epic, we are currently offering pre-orders for:
2020 has been weird. Hockey in 2020 has been weird. And yes, hockey cards in 2020 have been a bit weird, too. But weird is fun! And that is absolutely the case with 2020-21 Upper Deck Series 1. Loaded with new and beloved inserts, colourful parallels, and the most mysterious Young Guns set in years, 2020-21 Upper Deck Series 1 is set to become a unique part of your hockey card collection. Be sure to get your hands on some and pre-order today!
What NHL rookies are you hoping will be included in 2020-21 Upper Deck Series 1? Let us know in the comments and, as always, thanks for reading!