2020-21 O-Pee-Chee Hockey Makes The Old Look New
O-Pee-Chee hockey cards are back with their classic look at the present with a nostalgic lens. Designed to conjure up the feeling of collecting hockey cards back in the day, the 2020-21 edition is filled with more players than pretty much any other hockey card set, with lots of parallels, inserts, and hidden Easter Eggs to keep you coming back for more! 
Base Set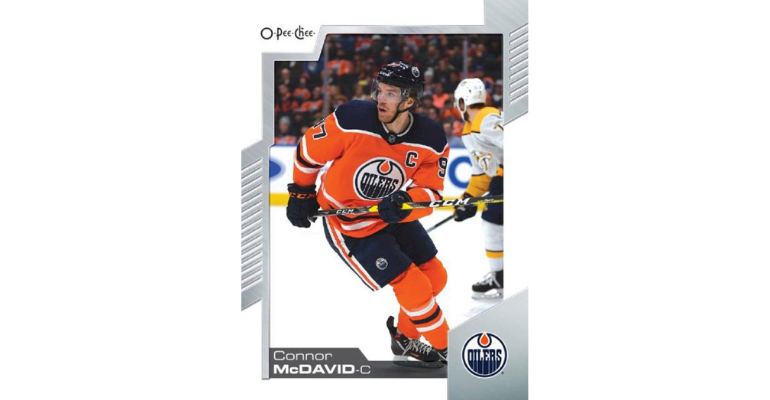 The 2020-21 O-Pee-Chee base set is huge by most standards. The first 500 cards feature veteran players, many of whom won't be getting cards in other hockey card sets, so this is your only chance to find them. The 100 high number short prints, which land at roughly twelve per hobby box, break down into thirty Marquee Rookies, twenty Marquee Legends, thirty-one Team Checklists, ten Season Highlights, and nine Team Leaders.
Parallels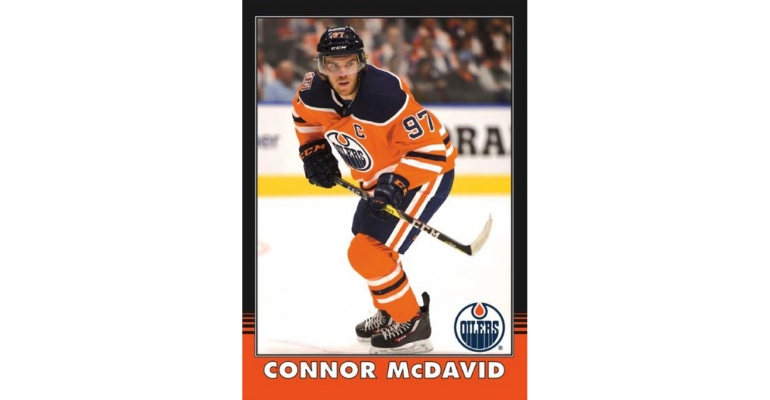 Base cards come in both Blue Border (1:3 hobby packs) and Red Border (1:18) parallels. There are also Retro Variations, which you can find one in every hobby pack, on average. Black Border Retro Variations (/100) average on per hobby box.
There are O-Pee-Chee Hot Boxes and Super Hot Boxes randomly inserted in hobby cases for lucky collectors to find. Hot Boxes featured one Retro Black Border card in every pack, while Super Hot Boxes have all base cards replaced by numbered Black variations.
Inserts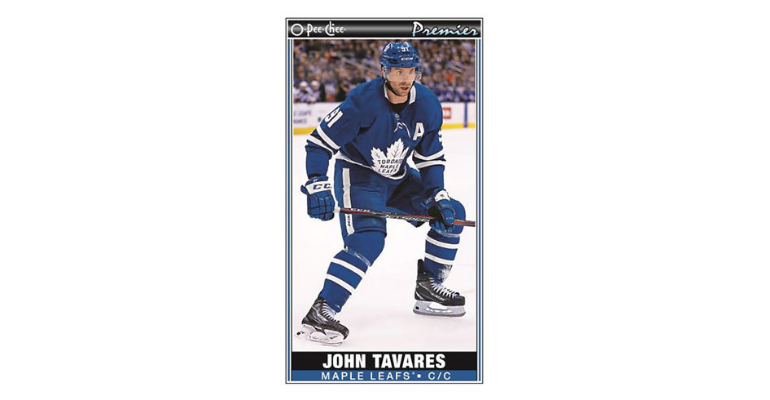 Image via Beckett.com
2020-21 O-Pee-Chee is all about the inserts, starting with a new addition: O-Pee-Chee Tallboys. Similar in shape to the 2019-20 O-Pee-Chee Caramels, four of these slim cards can be found in each hobby box, on average. There are 50 in total to find, but the subset is split into three tiers: Commons (1:5), Short Prints (1:44), and Super Short Prints (1:87). Yellow Border parallels are blaster box exclusives.
Hobby-exclusive O-Pee-Chee Playing Cards are back and land at about 1:6 packs. Aces are 1:120. Joker cards are Easter Eggs and rumours are you can find Gritty!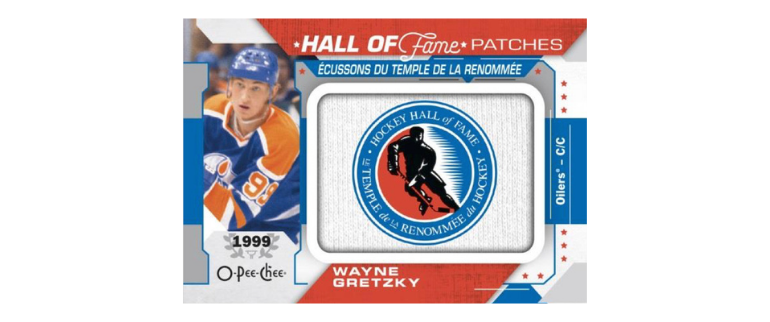 O-Pee-Chee Patches are some of the highest valued cards in the entire O-Pee-Chee set. It is a 100-card subset with manufactured patches featuring NHL trophies, team logo updates, and even mascots. Gritty is a particularly hard pull (1:18,750).
O-Pee-Chee Glossy Rookie Phenoms are redemption cards that can be redeemed for a set of nine cards featuring the top 2020-21 rookie standouts. They can be found one out of 1,120 packs.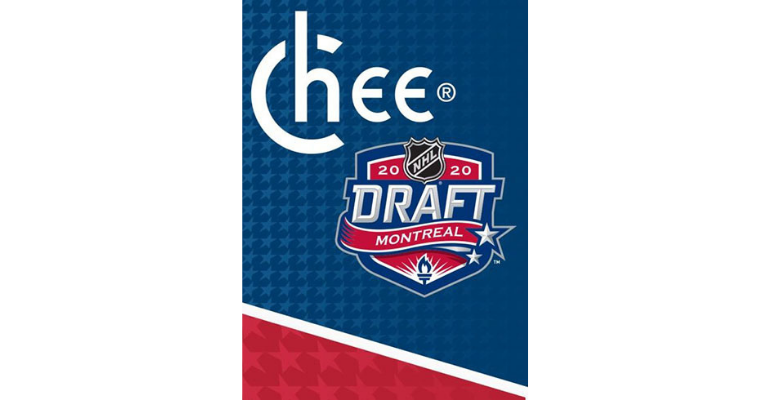 Image via Beckett.com
The #1 Draft Pick Bounty is another new addition this year. This nine-card set can be redeemed for exclusive cards featuring the #1 pick of the NHL Draft (*cough* Alexis Lafreniere *cough*). They are hobby-exclusive and land at 1:96.
In Conclusion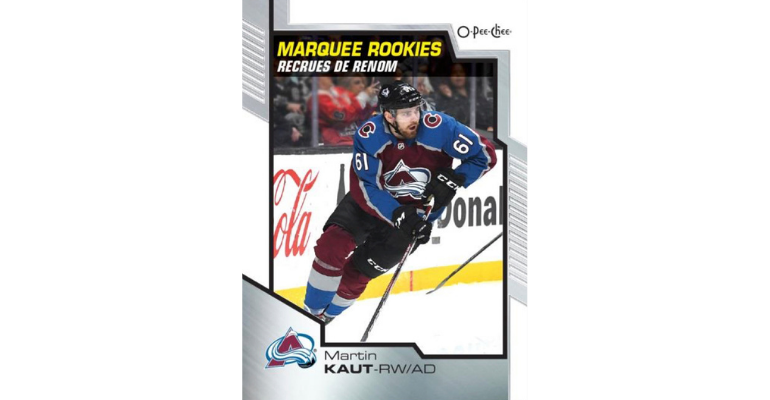 There are ten cards per hobby pack, and eighteen packs per hobby box. According to Beckett.com, a 2020-21 O-Pee-Chee hobby box breaks down as follows:
4 O-Pee-Chee Premier Tallboys

3 O-Pee-Chee Playing Cards

6 Blue Border Parallels

1 Red Border Parallel

18 Retro Variations

2 Black Border Retro Variations

1 additional insert

12 Base Short Prints
2020-21 O-Pee-Chee is available in hobby boxes, retail boxes, and blaster boxes.
While it may not have the flashy hits of autographs and relic cards that can be found in other hockey card sets, 2020-21 O-Pee-Chee is an affordable way to collect a lot of fun hockey cards and build a large collection of this year's players. The set still contains the potential for high value with its rare inserts and various unannounced Easter Eggs waiting to be discovered, and now features the added excitement of new bounty cards to hunt for.
What has you excited about 2020-21 O-Pee-Chee hockey cards? Let us know in the comments and, as always, thanks for reading!