The 2021 Zephyr Epic Holiday Gift Guide
The holidays are upon us once again! Yes, it's that time to get your gift lists ready, whether it's your list of things to buy or your list of things to receive! We're here to help with the 2021 edition of the Zephyr Epic gift guide! We have some great suggestions, whether you're looking for Pokémon, Magic: The Gathering, hockey cards, or even Dungeons & Dragons. And with our Holideals sale on now, get ready to save even more on these hot items!
Pokémon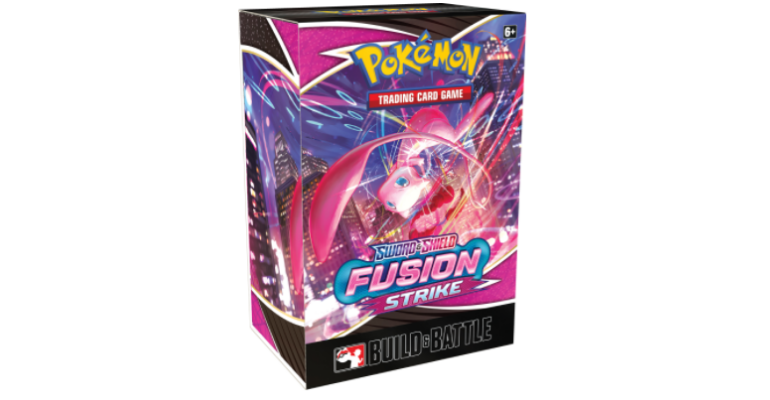 Sword and Shield – Fusion Strike Build and Battle Box
This Build and Battle box is one of the many Pokémon products available from the exciting new Fusion Strike set. Every box comes with twenty-three useful cards from current and prior sets, plus four Fusion Strike booster packs. It also includes one of four exclusive promo cards stamped with a Fusion Strike graphic. It's new, it's exciting, it's affordable, and it sure fits nicely in a Christmas stocking!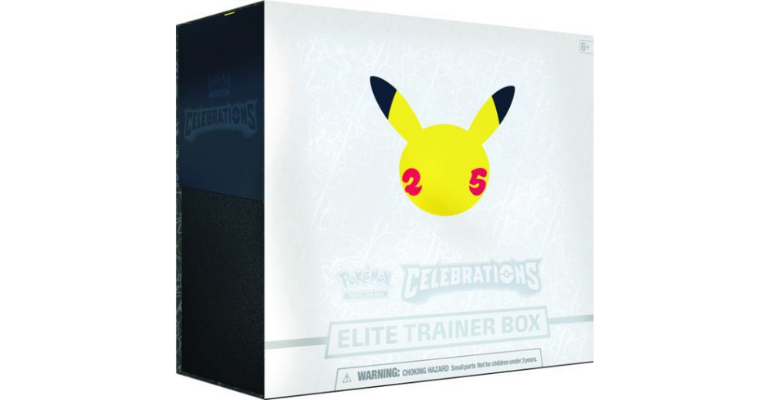 Celebrations Elite Trainer Box
To celebrate Pokémon's 25th anniversary, the Celebrations set was released in October with special cards that look back on all twenty-five years of the Pokémon Trading Card Game legacy. The Celebrations Elite Trainer Box is loaded with goodies, including ten Celebrations packs, five additional booster packs from the Sword & Shield era, an exclusive foil Greninja Star card, and Celebrations-themed card sleeves. Celebrate Christmas and Pokémon together with this high-demand collection that you will treasure for years to come.
Sword and Shield: Vivid Voltage Booster Box
Charge up your Christmas with the Vivid Voltage booster box! With a chance to find rare Pikachu and Charizard cards, the Vivid Voltage booster box was impossible to find when it was released last year. But it's back in stock at Zephyr Epic and each box is stuffed with thirty-six booster packs ready to be opened up and added to any collection!
Hockey
2020-21 Upper Deck NHL Rookie Box Set
Whether your team has pulled the goalie to tie the game or it's overtime in the playoffs, hockey fans go through a lot of suspense. Sometimes it's nice to take a break from it. With the 2020-21 Upper Deck NHL Rookie box set, you are guaranteed to find all the top rookie cards inside at an affordable price. Alexis Lafrenière, Nick Robertson, Ilya Sorokin, they're all in here. There's even a chance to score a rare autographed rookie card! Give the hockey fan in your life a bit of a breather and load them up with the best line-up of rookie cards from 2020-21!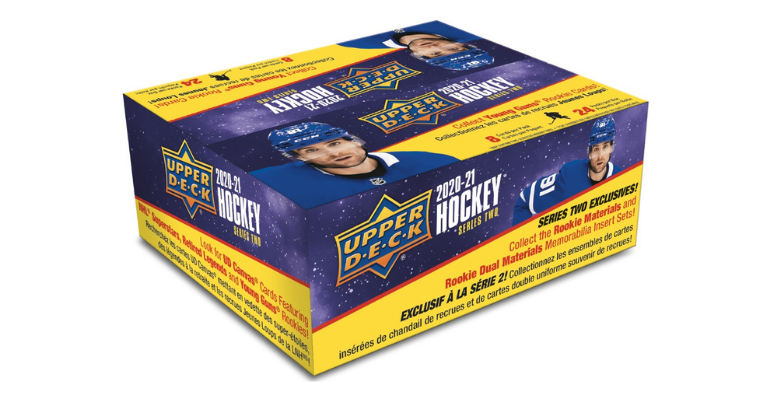 2020-21 Upper Deck Series 2 Retail Box
If you're looking for a bunch of hockey cards, and we mean a whole whack of them, then the 2020-21 Upper Deck Series 2 retail box is the gift for you. With twenty-four booster packs inside, your favourite hockey fan will be ripping packs all Christmas morning. And with six Young Guns rookie cards to be found inside, you get a chance at many of the most valuable 2020-21 rookies, including Karil Kaprizov, Tim Stützle, Nils Höglander, and Dylan Cozens!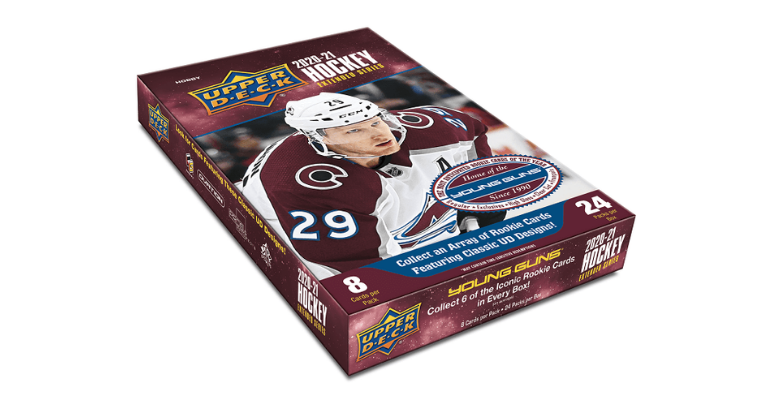 2020-21 Upper Deck Extended Series Hobby Box
The 2020-21 hockey season was one for ages. With the COVID-19 pandemic pushing the NHL season start to January, Upper Deck prepared the one-time Extended Series release to accompany its usual Series 1 and Series 2 releases. With a fresh Young Guns set, including a 2nd-edition Alexis Lafrenière Young Guns card, as well as 2005 throwback base and Young Guns variant cards, and exclusive retro inserts and parallels, the 20-21 Extended Series hobby box gives every fan the chance to remember a hockey season that was like no other.
Yu-Gi-Oh!
Yu-Gi-Oh! Maximum Gold: El Dorado
Yu-Gi-Oh! brought us the original Maximum Gold last year, and this Christmas it's back with the El Dorado edition! It's full of much-needed reprints and powerful new cards such as Accesscode Talker and the Invoked Engine to update and take your deck to the next level. And as if that wasn't enough, Maximum Gold: El Dorado ups the ante by covering the cards in beautiful gold foil. A great look for this time of year, but try not to blind your opponents when you banish them to the Shadow Realm!
Magic: The Gathering
Innistrad: Midnight Hunt Commander Deck
The hunt has brought two new and powerful commander decks to Magic fans. There's Wilhelt, the Rotcleaver, one of the greatest Zombie Commanders ever printed with the incredible ability to make even your already-dead Zombies come right back in decayed form. Then there's Leinore, Autumn Sovereign, which features a Human Noble Commander with the power of Coven that can beef up your creatures. Each deck features powerful unique cards that you can only find in Midnight Hunt Commander Decks or Midnight Hunt Collector Packs!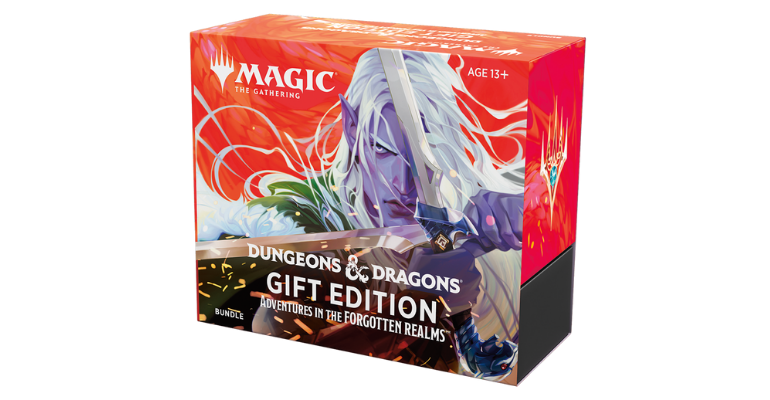 Dungeons & Dragons: Adventures in the Forgotten Realms Gift Bundle
It was only a matter of time before the worlds of Magic: The Gathering and Dungeons & Dragons collided, and they do here in the recently-released Adventures in the Forgotten Realms set! Featuring popular characters and creatures from D&D lore, the gift bundle comes with ten draft booster packs, one collector booster pack, a special promo card, an exclusive card storage box, and an oversized d20 dice. Whether your special someone is a Magic fan, a D&D fan, or both, they'll love diving into the fun inside the Adventures in the Forgotten Realms Gift Bundle!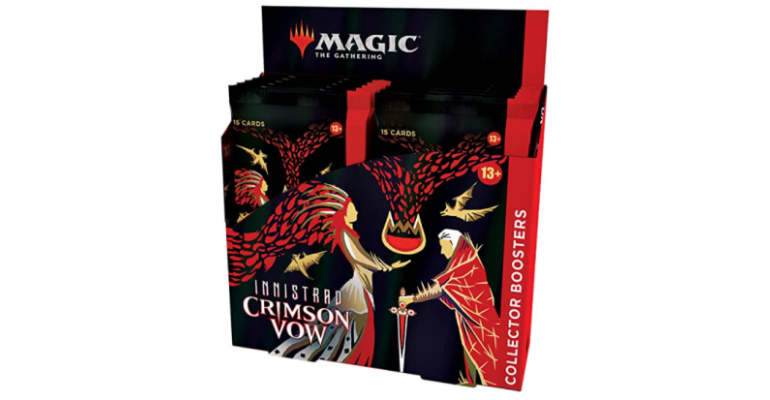 Innistrad: Crimson Vow Collector Booster Box
Wedding bells are ringing in Innistrad as Crimson Vow comes onto the scene in Magic: The Gathering's newest set. Filled with vampires, zombies and many other gothic horrors, the collector booster box includes twelve collector booster packs and two exclusive boxtopper cards. With five Rares and/or Mythic Rares in every collector booster pack, the value is impossible to resist. Whether it's Christmas or an extravagant vampire wedding, the occasion calls for lavish gifts, and this special box fills the need nicely.
Dungeons & Dragons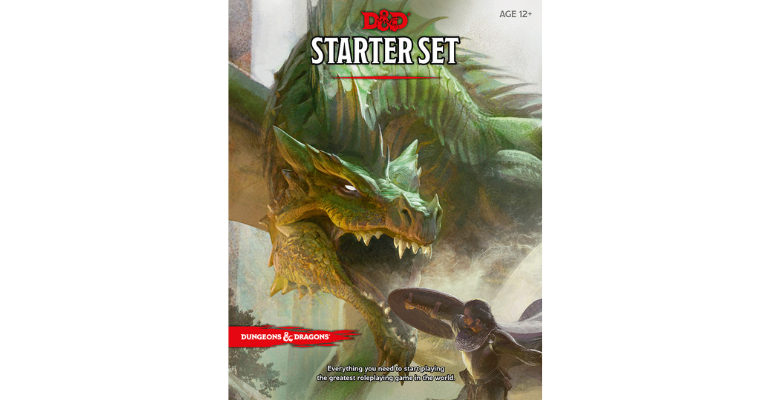 Starter Set
Dungeons & Dragons has become a favourite pastime for many during the pandemic, and this is your chance to join the fun! The Dungeons & Dragons Starter Set has everything you need to start playing at an unbelievable low price. You get dice, prepared character sheets, a compacted rulebook, and a campaign book that will keep your party of rookie adventurers occupied with quests for many sessions. The Starter Set is a great way to get a taste of D&D without spending a lot of time and money early on.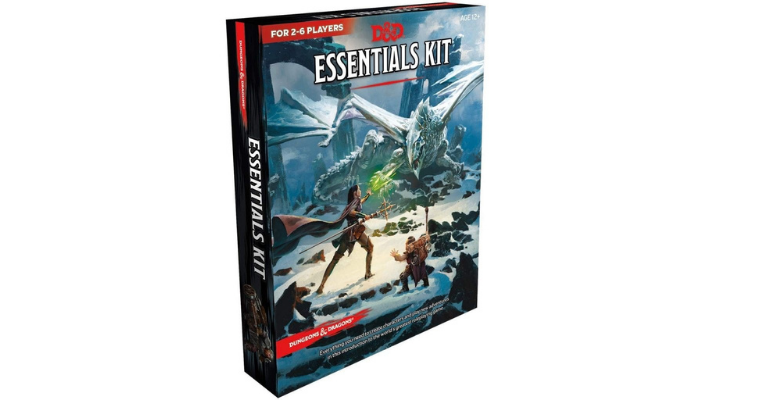 Essentials Kit
The Dungeons & Dragons Essentials Kit is the deluxe version of the Starters Set, with even more goodies to get you hooked on the game. With a bunch of dice, customizable character sheets, an extended rulebook, a Dungeon Master's screen, and a brand new campaign, the Essentials Kit upgrades the D&D experience, getting you ready for the full game without breaking the bank.
In Conclusion
The holidays can be a stressful time, so we hope this gift guide makes things a little easier for you! And if these items don't do it for you, check out the rest Zephyr Epic's selection. We have lots of fun, exciting options for you, whether you're looking for gifts for sports fans, TCG fans, or whomever! And with the Holideals sale going on, you're bound to get a great deal on some hot products. If you have any questions, be sure to contact us. Our dedicated and knowledgeable staff are ready assist you find that perfect gift for your loved one.
Take care this holiday season and enjoy the excitement. From our family to yours, we wish you the best as we get ready to wrap up 2021!